30/366 Blog Photo Challenge , Ruby Tuesday, Mellow Yellow Monday and Rednesday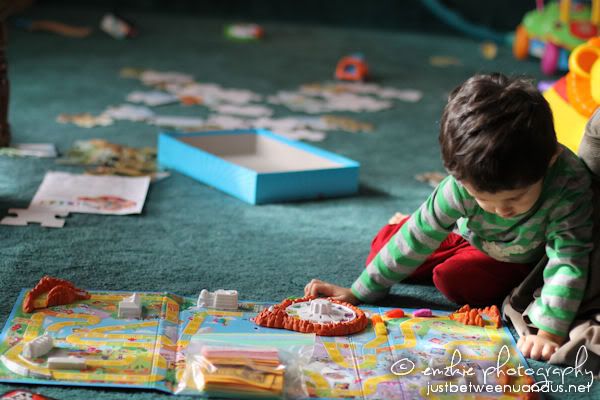 This is what our living room looks like almost everyday. But yesterday was extra messy, because the little guy here in the picture, was in the mood to play with the puzzles, even though he doest know how to play them. Here he is looking so intense on his big brothers Game of Life. He likes to look at the picture, and push the little cars(yellow, orange and purple) on the yellow path. Basically, he knows where those cars go.
He is so funny isnt he? I'm glad that he is showing some interest in playing these games.
Here he is showing his cute adorable smile for mommy.