I promised my kids that I will gonna take them to Dutch Winter Wonderland to see Santa and his reindeers and his elves. Hubby was so busy trying to get rid of some stuff before the market totally collapse, so it was just us three. I dont wanna missed going there this year, and then make a promise to the kids to go next year. So even though the weather was overcasted, and got the feeling that the snow will dropped any time soon.. I still pushed thru our plans. I am not scared to drive in a snowy weather if that is what your thinking. Im pretty much in experienced if you ask me.
Anyhow, it was an hour drive to the Dutch county of Lancaster, when we got there, the snow started to dropped slowly. I was praying that it will just drizzle, and was so glad that my prayer was heard! It was so nice! Snow falling like that, in a place like that! For the kids, it was magical. =D
We had so much fun. Ride a few rides, and watch the Christmas lights show. For the kids, it was spectacular. There eyes grow bigger as they watched the lights dance. As for me..I was freezing!! lol. Kids sure dont mind the cold in a place like this. I was glad we went there. It didnt snow much, but the road going home was kinda treacherous, it was sleek. I was so glad we made it home safe and sound.
Below are some of the photos I took of their Christmas lights show. I will post some more photos of the rides later. Hope you like it!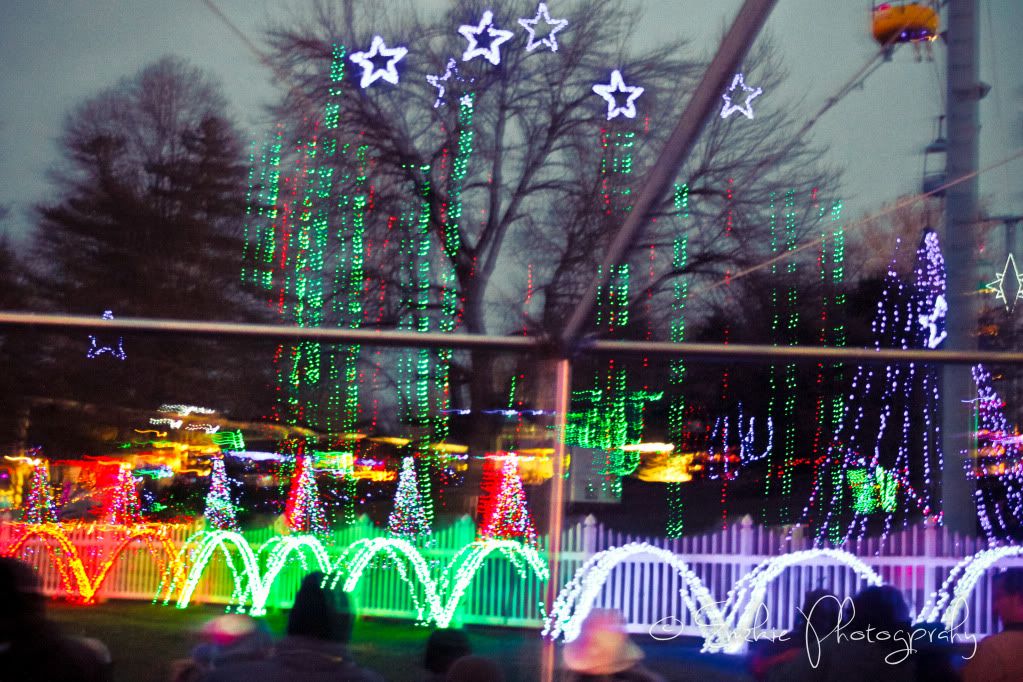 snow falling on my Kuyas Head. the white light stuff are snow.