This post is for Memory Lane Monday Meme Theme Studio Shots.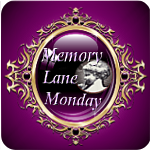 Graduated with a degree of Computer Engineering batch Millennium.
Can you believe that! lol. Ive studied for 5years in college and only end up as a housewife. bummer! I so missed working. Its been 5years now that my brain is inactive. I am so rusty, and so behind with all this technology, new software, new OS.. etch etch etch..duh! lol. I sure wanna go back to school one day, and pursue my dream as a software analyst or a microsoft programmer, or watever. But I bet, I will start from scratch, cause my know-how is already forgotten and obsolete. And by that time, I might be too old to go back to college. =(
oh well, those were the days.