Geez! I just realized that I havent updated this blog  for long time. I had been so busy with my son's birthday, then the Thanksgiving, the Black Friday, and the Crazy Cyber Monday. lol. Good thing I didn't have any task for this blog, if I have…. I might have already shop it! hahaha. just kidding.
Anyhow, as for my first post of this month is my entry for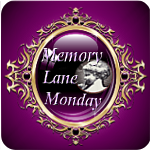 theme: Christmas Tree
Below is the photo of my son decorating his first Live Christmas Tree. This was taken 2 years ago, when my youngest was only a few months old. I never got the chance to decorate much, because I was so busy taking care of the little guy, so hubby decided to get a small tree for my Kuya(big brother) to decorate, so he have something to do, while I prepare for our simple Christmas Eve Dinner.
I so love this photo,  because it shows how happy he is. His smile is just priceless! He is such a good boy, he sure deserves to have all the presents in this world.