Its Winter Season, but we are still getting so so nice weather here in PA.
Today was super nice! Its 63F! I dont wanna missed it, so I took the kids outside to have some fun, and of course, breath some fresh air too. Also, I want to test my new lens outdoor, that Santa gave me last Christmas. It takes such great indoor shots, in spite the low light-very clear and crisp.
I had so much fun taking photos of my subjects, while they were playing.  Below are some of the photos I took with the 50mm 1.4F, so so loving it! The first 5 photos are not Straight Out of Camera(SOOC), I enhanced them in LR3. The last photo is SOOC.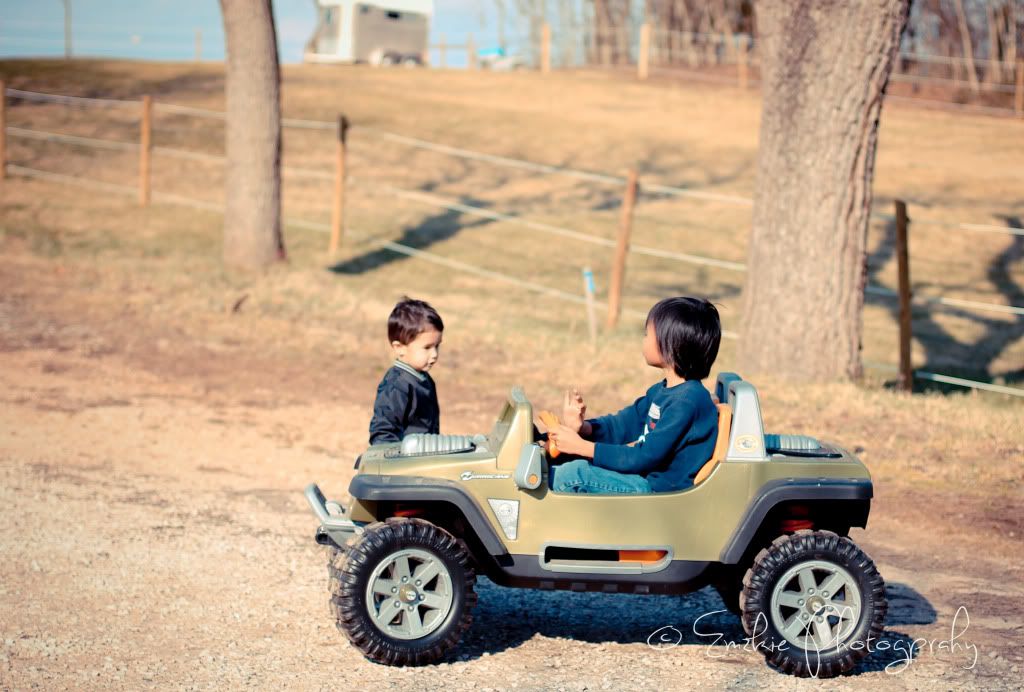 Jian picking up his passenger, so they can explore the yard.
My boys enjoying the fine weather
Me and my big kitty relaxing under our old oak tree. Photo taken by JJ.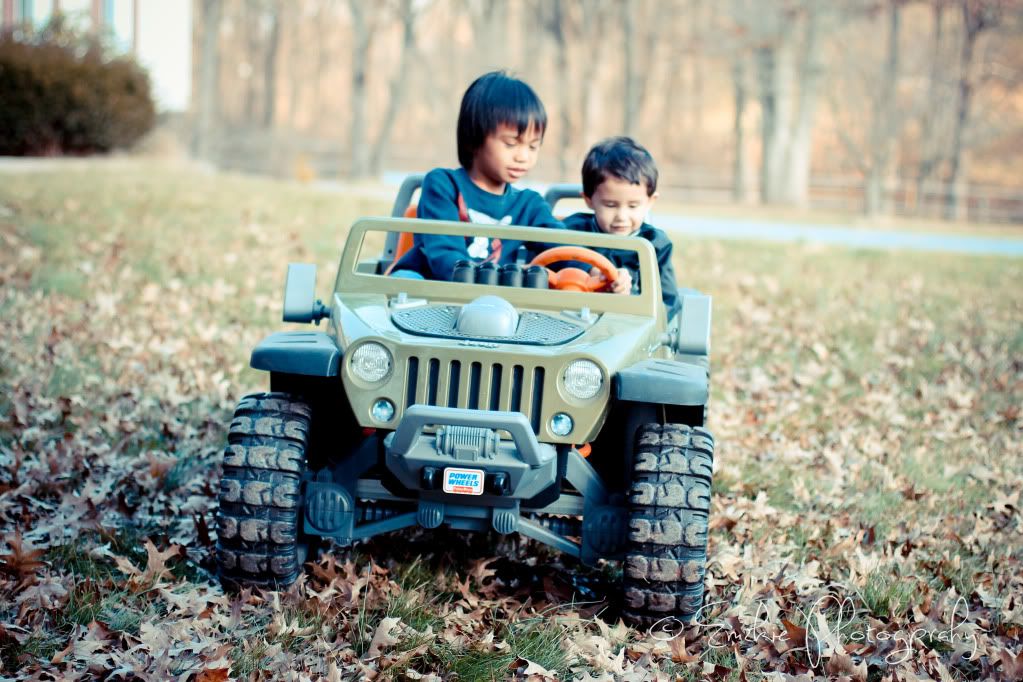 Kuya teaching his little brother how to stir the stirring wheel.
Clayton learning to ride the scooter. And Kuya is holding the scooter to make sure he will not fall.
Here is an SOOC. Clayton lounging with his best buddy on our picnic table.
This is my #5 Blog Photo Challenge Entry
SOOC Sunday Entry