Because we were so disappointed with the Game of Life, hubby decided to get another present for JJ, the Polar Express train set by imaginarium. He was so happy and super excited when he got this train set, not only him who was excited, but the little brother as well. If you look at the picture below, he is starting to brand it MINE! lol.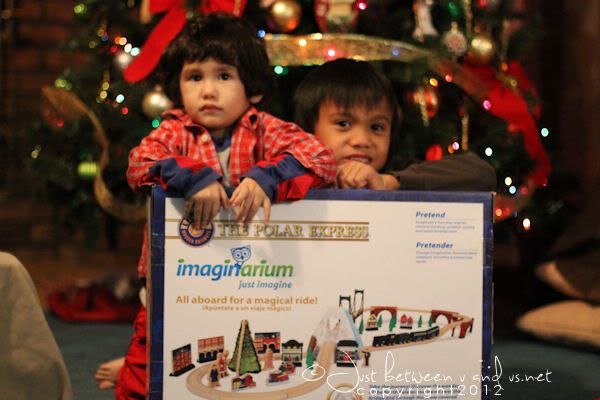 The little guy got the train cars, while Kuya Jian was trying to fix the tracks.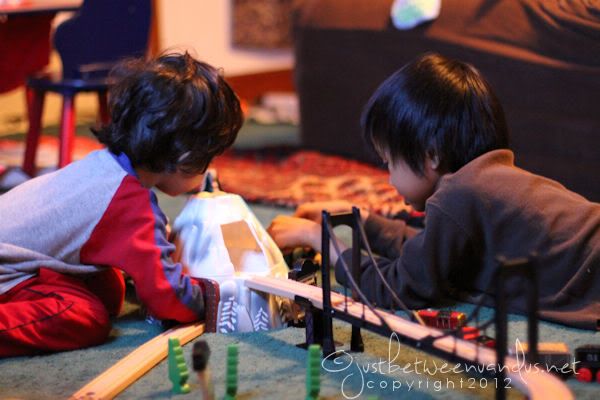 Here they are trying to share the toy. At first, the whole house was so peaceful, later on, the little guy was screaming Mine! Mine! Mine!! and Kuya was saying Share Clayton. lol. Poor Kuya, he have no choice but to give way for his little brother. He waited when the little guy fell asleep so he can play his new train set.
I'm linking this post to Blog Photo Challenge #9 and Rednesday