I just want to share our simple New Year's Eve Dinner to #12/366 BPC and Friday Food Trip
I didnt cook  much because there's only 4 of us, and my guys doesnt eat a lot. And I dont want to waste food in New Year, so I just cooked what is enough for the 4 of us. 🙂 I decided to make our celebration simple but yummy!
Below is what I prepared. Baked Chicken, Red Kidney Beans w/ leftover hambone,  and Corn Bread. Yum!
The Red Kidney Beans is very good on top of a steamed rice.
It was my first time to make beans from scratch and it was super yummy according to my tummy! And the chicken was good too! I rub it with garlic, lots of salt and black pepper, then I put the garlic that I used inside the chicken, with green onions, more salt and black pepper. It turn out so good! yum!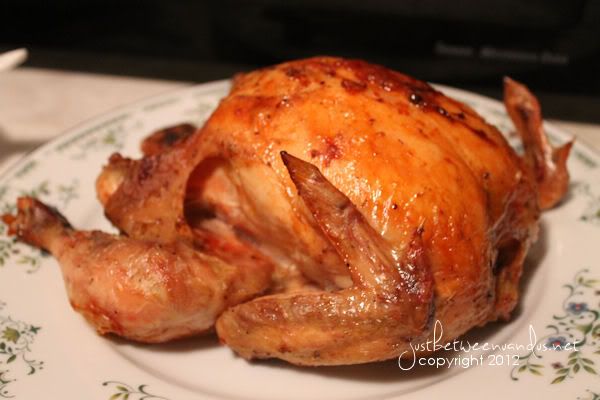 Here is our plate.
And  here is my family, busy munching their food.