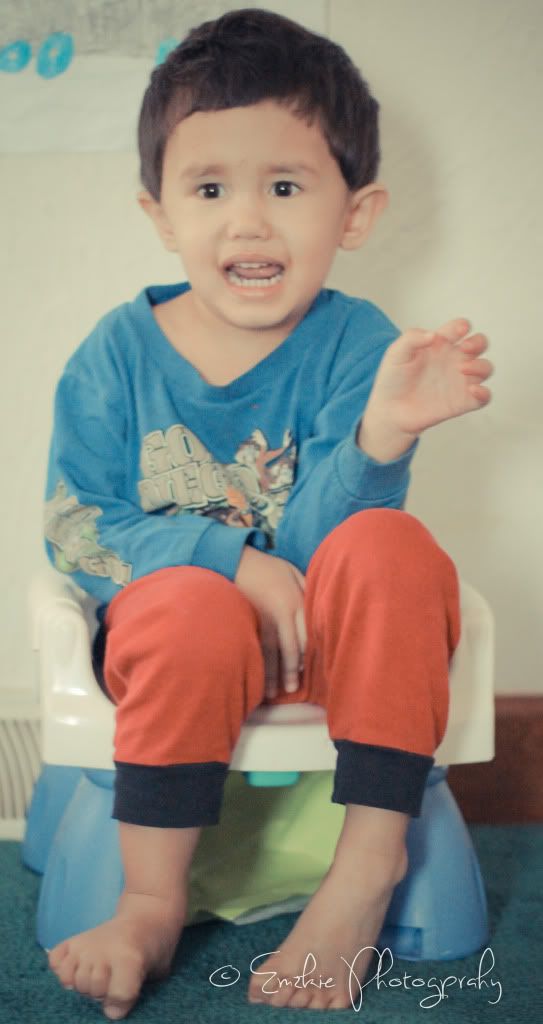 NOT!!! hahahaha.
If you notice his red pants are still on. He is not pottying. Actually, he is on a Time Out! LoL!
This happened last weekend, when he and Jian were playing in the living room. Jian was playing the Wii and Clayton was playing his Leapster. Both of them were sitting side by side on the couch, while the mommy was busy in the computer, updating the blog. Then all of a sudden I heard a big bang, and a loud cry from Kuya. Guess what the little guy did? He hit his big brother with his leapster. =( Kuya was in pain because the little guy smack him really hard on the head. As a punishment, I slapped his hands, and put him in his potty chair, which he hated so much. But I guess it didnt affect him much, because as you can see in his reaction below….
He sure is so darn naughty! Good thing he has a very good big brother, that understands him, and doesnt fight him back.
Poor big brother, I'm sorry that you have a little Monster brother. 😀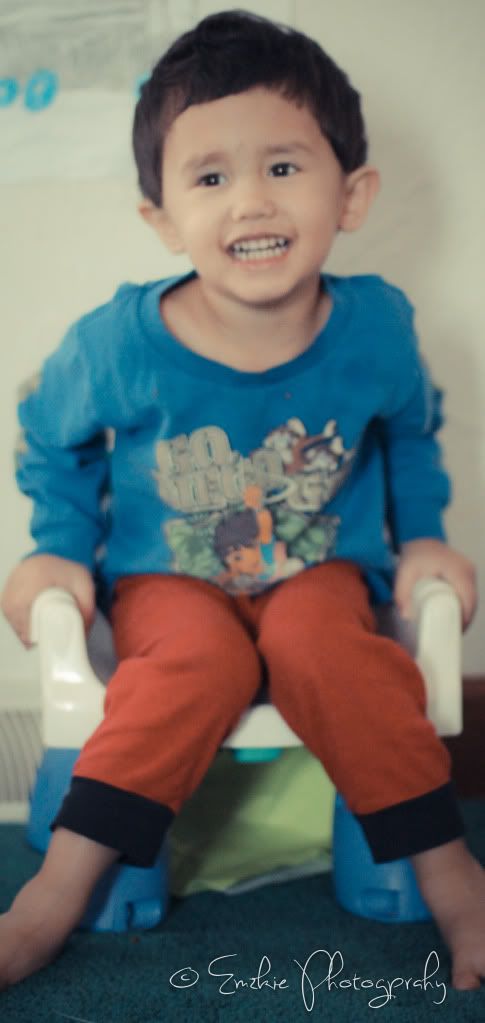 This little Monster is my Entry for #25/366 Blog Photo Challenge