I just want to share this precious present that I got from son last Christmas. He came home from school with this present, dangling it in front of me. He was so excited to show it to me, and said that, I can only open it on Christmas Day morning. I was so curious whats inside. I thought that it might be a Christmas card, cause he always gives me handmade Cards on any special occasions. Yes! My son is such a sweet thoughtful boy. He always have something for mama. =)
And below is his Christmas Present. Love it! Its a magnetic photo frame with his photo in it, that he made in school. It is so beautiful. I love my sons smile in this picture, he look so happy and excited. I guess he was excited in making this frame.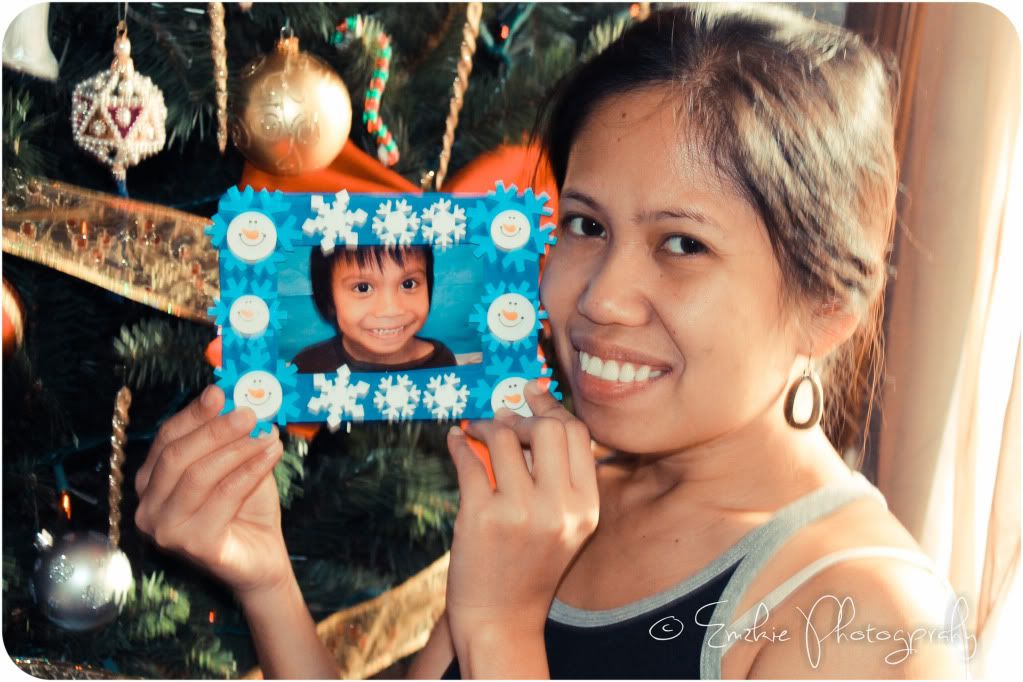 I sure feel like a very lucky Mama to have a very sweet thoughtful son, thats why I am so proud of him. Having him as a son is the most precious gift ever.
This is my #6 Entry for the Blog Photo Challenge Meme that is hosted by Me & My Passion
and