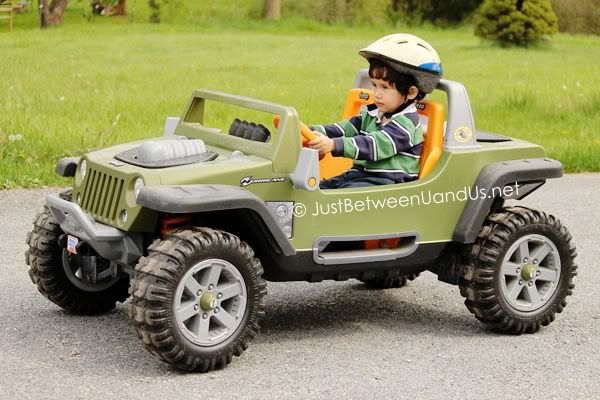 thats my cutie!, driving his big brothers Jeep. 🙂
At the age of 3, he knows now how to start and drive this car already. But I walk and run by his side every time he drives it to help him control the stirring wheel, cause he might bump it to my van or to his Plop Plops truck, or worst drive it to the pond or to our creek. You'll never know whats gonna happen right, so I watch him all the time. I sure get a good exercise if he drives this car. lol!  He so love it, he enjoys driving it, he doesnt want to share it with his big brother. He says 'its Mine! Kuya Ji-An!' lol.
Anyhow, looking at this photo sure makes me laugh. hehe.. I so love the expression on his face here. Isnt he so funny, looking so serious like that? Seems like he is so ready to race. Vroom Vroom….:-D .