Yehey! Hurray to my little Teban!  My Terrible 2 is now a  Horrible 3.
Last Wednesday was his birthday. Time fly so fast, it seems like it was just yesterday when I introduced him to this world, and now he is 3! Way to go buddy! 😀
It was just a very simple celebration at home. We didnt go out for dinner because hubby was busy catching up with his work. He promised to us that he will take us out on the weekend, but sad to say it didnt came true, because he was still not done catching up with his work. 🙁
In spite that, it was a happy moment for my Toddler. He was aware of what is happening. He knows that that party is for him. Even though it was just us 4 celebrating his birthday, still it was an unforgettable one.Photos below is my happy Toddler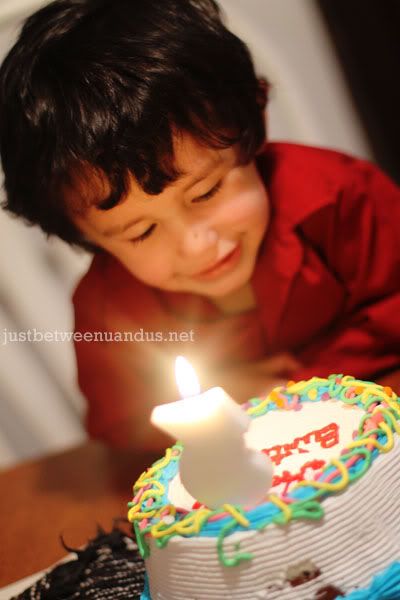 So happy and excited with his cake. He was singing Happy Bday to me.
Trying to blow the candle
The boys. hay..
Link to Blog Photo Challenge