Last Saturday, I took my kids to the school here in our area for Easter Egg Hunt, in spite that my head was about to explode that day due to my sinus infection, I dont want my kids to missed the fun. And as usual, hubby was absent, because he had piles of job to do. Glad that it didnt rained that day.  It was drizzling for a bit, good thing it stopped. Below are the photos of what happened that day.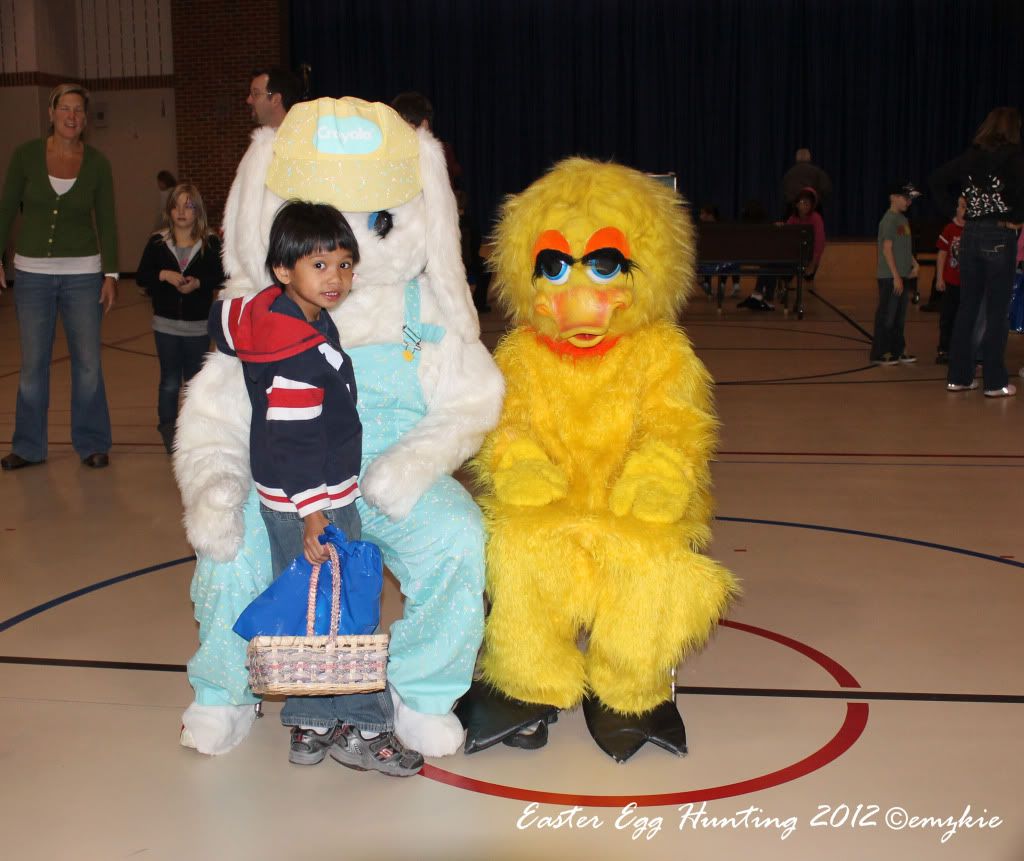 Here is my eldest, saying Hi! to the Easter Bunny and his companion Ducky. This is at the Gym, they have events going on here before the egg hunting begins.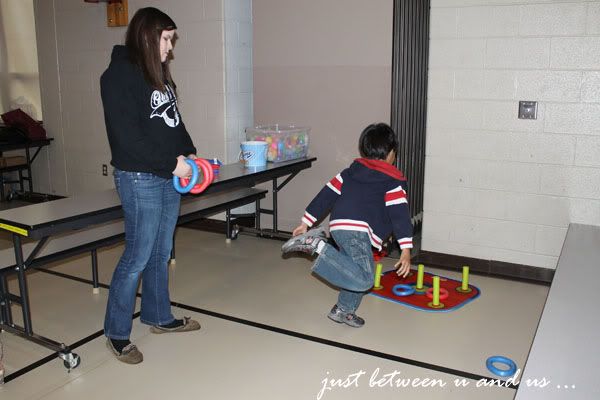 They had games for the little ones, where everybody gets a price, even though you cant get a goal. Like the photo above, Jian had a hard time shooting the rings. He was still able to get an egg in the basket.
They also have a magic show, which is really cool. The kids had so much fun, laughing and trying to determine the tricks on how the magician did it. My kids loved it!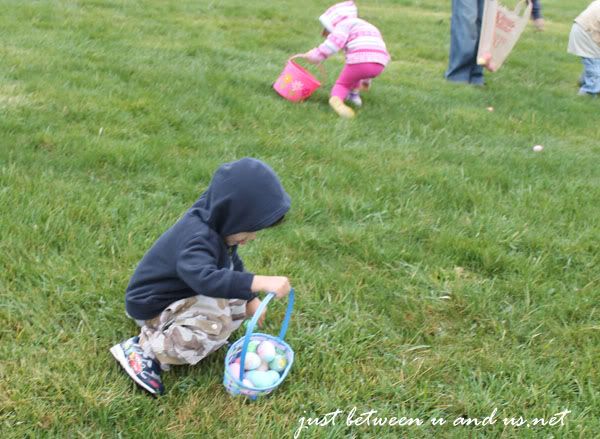 After the Magic  Show is the Egg Hunting. They have 4 different fields for age caterories, 0-3 years old, 4-5 years old, 6-7 yrs old, and 8 -9 years old. Pretty cool huh! And above photo is my little guy picking up all his eggs. He's basket was full of eggs! Its hard boiled.
And its my Kuya's turn!! What's so nice about it, is they did it every category. The first to hunt was the littlest. They have to wait for one category to finish, before they proceed to another age category, cause they know parents have kids on other categories, and so that parents will be there for their kids to hunt eggs. That is so brilliant huh! So above photo is my Kuya, picking up eggs. He was very lucky to find a wooden egg, which is equivalent for a special price.
And here are my guys so happy and had so much fun. Seeing them so happy just made me forgot about my sinus and dang headache. =)
Blog Photo Challenge #91 Hosted By Chie Wiks of Blogger's Notes