My Photo Meme is not online yet, so lets proceed Blog Photo Challenge here.
As for todays challenge, I would like to  share some photos from last Sunday, Mothers Day. 🙂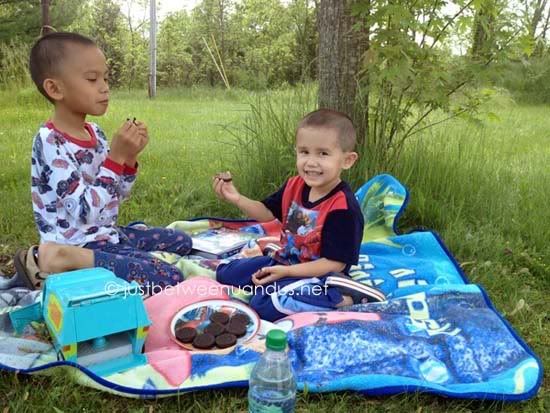 It was just like any other Sunday, we didnt do anything much. It was kind of boring, hubby busy working, and the kids were watching TV, and I was like staring at the blank screen of my computer. Until Kuya suggested to go outside and have a little picnic under the Maple tree. That snapped me out from day dreaming. I said ok right away. He brought out his blanket, a few toys, and some cookies to share with his little bother. I brought out a book to read and some drinks for my little ones.
Oh I felt relaxed and free from worries as soon as I lay on my tummy and start reading my book. The kids were busy munching their goodies, and running around the yard, while mommy relaxes and loving the view of the two kids giggling and playing.
Thanks to my kuya for the idea, I was able to enjoy Mothers Day. Seeing my kids so happy and healthy, is already a perfect gift for me. 🙂