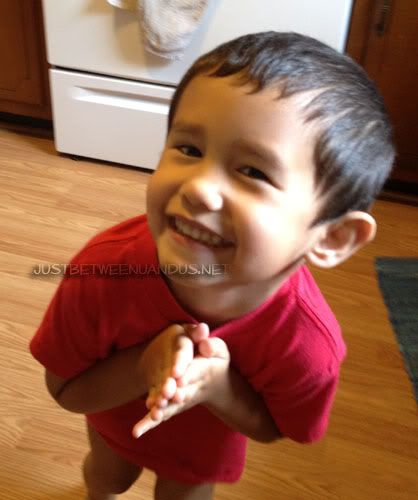 That's my little boy giving me the sweetest smile so early in the morning, saying please with hands together, and following me around like a puppy while I prepare his breakfast. 🙂
 Guess what he was asking for breakfast?
Chocolate Ice Cream! Yep! thats him. lol!
He sure is a funny boy. And of course, mommy will never give him ice cream for breakfast. Plop Plop(dad) might give him some, but not Mommy. I would be crazy to give him some right? lol. I say, sorry little boy, your cute face wont trick mommy. hehehe.
I would like to share this post to Ruby Tuesday and Blog Photo Challenge