Hubby and me on our very special day.
Last Thursday, Hubby and I celebrated our 5years of marriage. I couldn't believed we made it this far. I thought we couldn't, because of so many problems that came to our lives, testing our faith and love for each other, that somehow changed me a bit. Good thing, he knows how to tickle me and changed my mind of leaving.
Hubby and I are totally different from each other. We are like North and South, East and West, so opposite from each other. But I sure love him, in spite of our differences. I wouldn't be here if I don't, right? Somehow, in our 5 years of marriage, we've learned a lot of things, which help strengthens our relationship. I feel grateful though, that I have him in my life, that he is the father of my kids, and for accepting Jian and treating him like his own. I don't think anybody can do that.
I sure hope that our relationship will last forever, and no matter how many problems will come on our way, I hope we can surpass it together.
Heres more photos of hubby and me taken by my 2nd grader.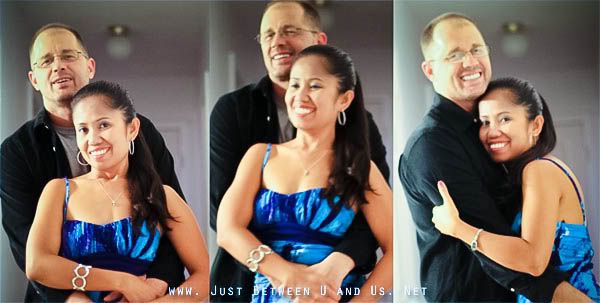 Shared to Blue Monday | 238 BPC