To all my friends and Family here in US!
from us.. d'Hemme's 🙂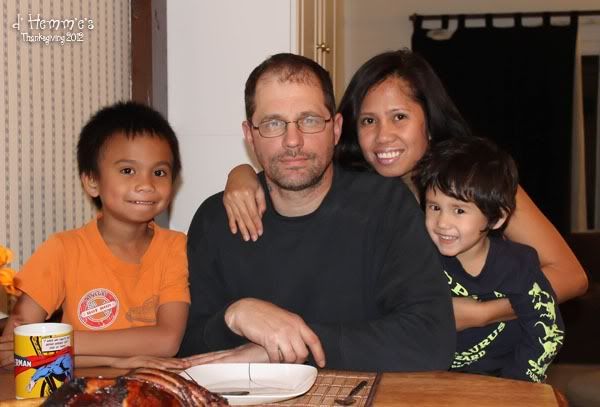 I hope you all had a wonderful feast!
Ours is not like the traditional Thanksgiving meal. Its because hubby is not fond of Turkey. He find Turkey meat so dry and rubbery to eat, so I just prepared Ham instead, some vegetable salad, and baked my first pumpkin pie. I also made some Lumpia Shanghai using Turkey ground meat, but I forgot to cooked it! My bad, I was so busy, that I literally forgot about it, so there was no Turkey on our platter tonight. But we sure had a wonderful dinner. You can see it on our faces.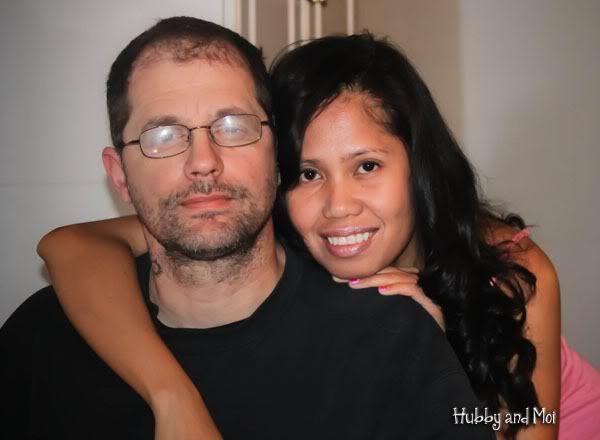 Hubby and me on Thanksgiving 2012.
We have so many things to be Thankful for, mainly for being together this long(i love you baby! mwah!), and having 2 beautiful kids.