My eldest turned 8 years old last Nov. 11. Time fly so fast for this little one. I remember when he first came here in US, he was so little, so chubby, and so innocent. Now he knows a lot of things, he knows to argue with you of what is right and wrong, he knows what he wants already, and he is interested to know different kinds of stuff, like the history, how its made, and what its like to live ages ago. If you get the chance to talk to him, you better be prepared to answer this kind of questions, coz if not, he will not stop until he gets the answer. LoL!
But anyway, I am so happy that he have grown to become a nice young boy. I am so happy that God gave him to me, and I feel so lucky to have a son like JJ. Look at him below, you can tell right away by just looking at his handsome face, that he is a very good boy. 🙂
We celebrated his birthday in the Warehouse where his Plop Plop works. Plop plop got a big job the next day and cant get break, so I though we will just bring the food that I prepared that day to the warehouse, so hubby will not missed his birthday celebration. It was just a simple celebration. We didnt invite anybody, because I was so tired to prepare for a big party. I thought it would be cool if its just us family. The birthday boy was happy with what I prepared for him, you can see it on his face below, that he was very happy on his birthday. His smile was ear to ear.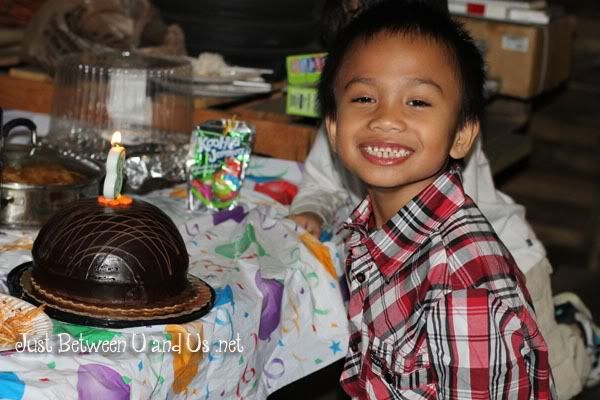 I was glad that it was a successful birthday celebration even though its just us 4. I am also happy that he didn't asked something more, he seems contented enough of celebrating it with us only.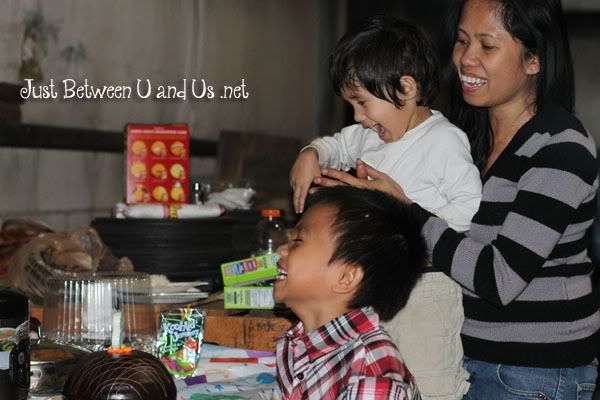 Photo above shows how happy kuya was on his birthday. He was joking about his cake, that it looks like a soldiers hat. =D