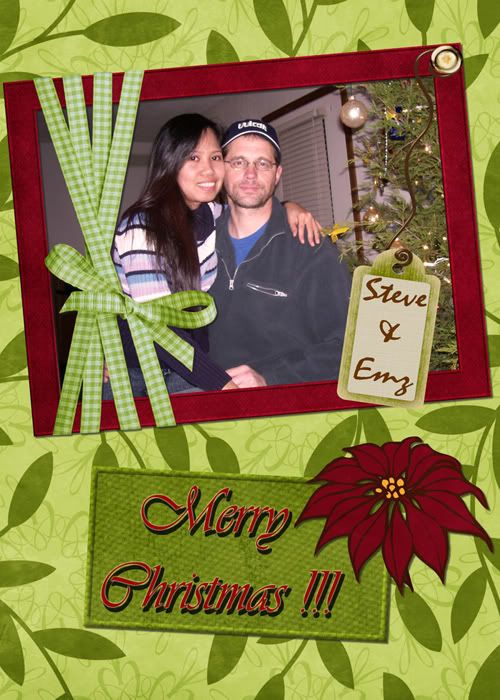 Not as many Christmas cards are being sent out now because of the popularity of sending group emails and posting Christmas wishes on sites like Facebook. However, Christmas cards are still given out by children, attached to corporate gifts and still used as a form of keeping in touch with people at Christmas time.
Christmas Bauble Card
Fold cardboard to a Christmas card size. Draw circles from brightly coloured Christmas wrapping or a plain colour and glue onto the front of the cardboard at various heights. Draw a piece of string from the top of the card to the bauble & where that meets, you can draw a bow or put a sticker of a bow in that spot. This is an easy card for all ages to make.
Fabric Christmas Tree Card
Fold cardboard to a Christmas card size. Cut strips of different fabric; this does not have to be Christmas material. Glue the strips onto a card horizontally in staggered formation until it resembles a Christmas tree. Draw a base for the tree or glue on a piece of brown cloth or cardboard. Attach a sticky star at the top of the tree and your card is ready to be sent.
Candy cane cards
Cut out a Christmas stocking shape in fabric. Stitch the edges of the stocking onto a piece of folded cardboard, leaving the top of the stocking open. Insert a small candy cane. These cards are ideal if presenting them personally. They are probably not suitable to post.
Calligraphy cards
If you are a talented calligrapher or even a novice, choose pale coloured cardboard. Fold into a card shape and using a calligraphy quill and white or silver paint, use an elongated figure eight pattern to draw a Christmas tree. Start with very long figure eights at the base and graduate them to smaller ones to make the top of the tree. Add a star at the peak and a few baubles down the side and in your best calligraphy, write 'Merry Christmas' or another verse on the front of the card.
Sheer Overlay Christmas Cards
Fold cardboard into a card shape. For the front of the card, cut out a sheer piece of paper or vellum the same size. It is preferable to source sheer paper with a Christmas theme. On the right hand side of the sheer paper, put two small hole punches about a quarter of the way from the top & bottom. Thread coloured ribbon through the holes & tie in a bow. Then glue the whole sheet onto the front of the card. Write your Christmas greetings inside.
With all these wonderful card making ideas, it would be hard not to send these out this year. This is an activity that the whole family can get involved in. If you are running out of time, try design your cards on your computer and order your Christmas card printing online.