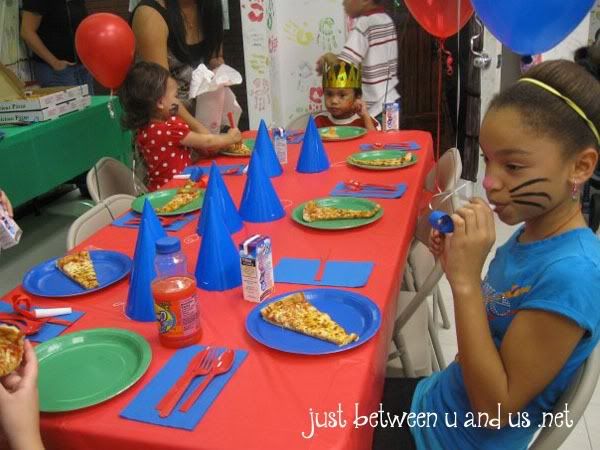 With so many components to think about when putting a kids birthday party together, it can get extremely hectic and stressful. Follow these ideas for a stress free and well organized party that all the children will love.
Without these being delivered on time, you'll be hard pressed to have anyone at the party. Make sure you send them out early enough for your recipients to lock in the date, 3-4 weeks should be long enough. There are some great designs online that you can put together yourself for a very personalized touch.
Party Decorations
Ask your child what kind of party they would like to have. For the younger girls, you can't go past a dress up fairy theme or a craft party for the older girls. Boys love adventure, so why not throw a pirate party or have a sport theme to keep them entertained. The decorations can be bought in advance and the birthday person will love helping you hang them before their party.
Games
Speaking of entertainment, games and activities are a must. The kids will be looking for something to do the whole time so make sure you are ready for that. If you aren't prepared to keep them busy, expect boredom to take over and a house full of unruly children.
Food
Keep the food simple, kids aren't fussy about what you feed them and they won't appreciate a 5 course meal. Fun finger food like sausage rolls and party pies will be enough to fill them up. Have a few bowls of lollies and chips and always ask the parents if the children attending have any allergies.
Contact Details
If you are having a kiss and drop party (one that the parents don't stay for), take their numbers before they leave just in case you need to call them during the party. It is better to be on the safe side and hopefully you won't need to call them!
Birthday Presents
A nice way to finish off the party and have everyone unwind before they go home, is to have the birthday person open their presents so they can thank everyone personally for their gift. The other children will also love seeing what their friend has received for their birthday.
Party Bags
No child will allow you to throw a party without party bags. If you are not a fan of giving out endless amounts of lollies, fill the bag with things like balloons, pencils, bubbles, erasers and notebooks. You will find so many trinkets to make these little people happy.
Outsource
If having a party at home is not something you want, why not take your party to a venue. There are so many ideas out there…gymnastics parties, laser tag, bowling, discos and pamper parties, the choices are endless and you are sure to find one to please even the fussiest of children.
Stay on top of your next kids birthday party with these simple tips and have the kids saying 'This was the best party ever!'