Things had been pretty slow in our end for this past few weeks. And I had been really lazy to update my blogs. The kids were sick for a couple of days too, so my hands were pretty full most of the time with offline task. And in the end of the day, I don't have much energy anymore to write down my thoughts in my blogs. I am hoping to get back this week because I got so many tasked that I need to finished and about to expire soon. Right now, I would like to share to you a photo of my son who is resting on our couch watching his fave Channel Nick Jr.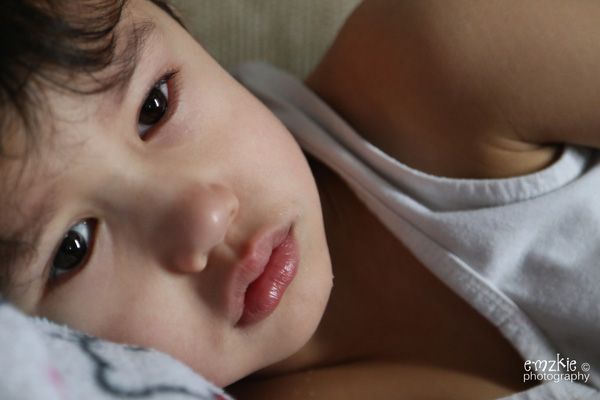 He is already recovering here from being sick for 2 days. I was so worried when he had a fever. His temperature was 102F but he looked like he had a 104F temp because his eyes were so watery, and had some chills. I was sleepless for 2 nights taking care of him, good thing his fever subsided the 3rd day. I told myself that if it wont go away on the 3rd day, I am going to take him to the doctor. Thank God it went away! When he woke up his temperature went down to 97F. I was so happy that he was recovering fast.
But while he was recovering, my eldest caught the virus. When he came home from school, he was complaining that he feel so tired and want to take a nap. I felt his forehead and it was hot. I gave him medicine right away, and when he woke up from his nap, he was feeling a lot better. Even though he dont have fever this morning, I let him rest and skip school. I am hoping that he will feel okay tonight, so he dont have to miss school tomorrow.