I apologized again for this late post. It's been over a month from now since Valentine's Day and I just shared to you this event that we attended in MD. This is the kind of event that I don't wanna missed, because it's the only time that I can dressed up, and see other fellow Filipinos around here.
The venue was in an Old Mill in Westminster, Maryland which was only 45mins away from our house. We almost missed going to this party, because we can't find the place, and it's not in the GPS. Good thing I have sharp eyes, and was able to find the location with lots of cars parking at the parking lot. I tell you, it was like in the middle of nowhere, but I was so glad that we found it. We were late when we got there, the food was almost gone, but we were able to grabbed some delicious Filipino Foods and Delicacies that fellow Filipinos made.
It was a pot-luck party. How I wish I brought a dish with me, but they said that I don't need to. All I have to do is pay the $10 fee for each family that goes to a special charity that the group were funding. Anyway, the desserts were yummy, especially the Cassava Cake. 🙂
Anyhow, we really had fun that night, although it was just a short party that lasted for 3-4hours only. There were only a few people in the party so everybody had a good time without bumping each other. Below were some of my photos taken at the party.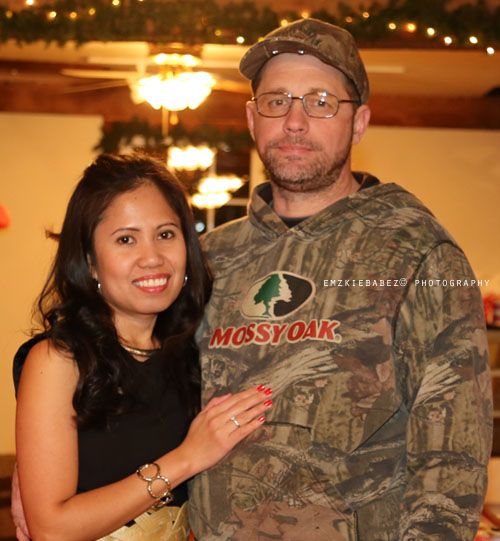 That's me and hubby striking a Valentine pose

Kids were all dressed up.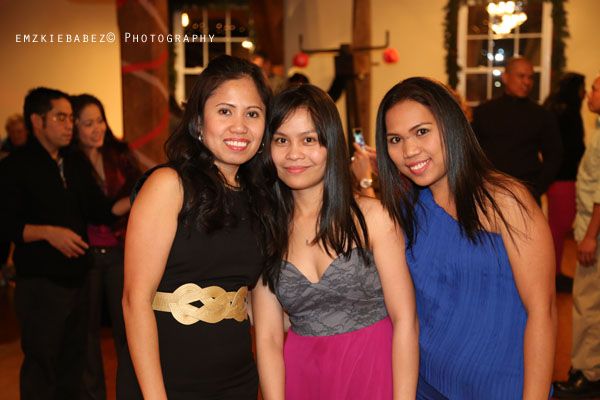 Pretty Filipinas at the Party.

Kids had their fun as well. They prepared some fun games for the family and couples.

And the Couple Dance. Hubby and I was not able to dance, because he was nowhere in sight! I guess he was outside lighting up a cigarette.
Well that was our Pre Valentine Party Celebration. I hope you had a good one too.