A couple of weeks ago was hubby's 46th Birthday. I was gonna treat him out for dinner, but since he was so busy and got no time to dine out, I decided to celebrate his birthday at home. I bought him a cake and made his favorite dish.
Below was his cake. It's an ice cream cake by Carvel that I purchased at Walmart. You might be wondering why it look like it's melted. Well, it's melted alright, because I didn't put it in the freezer. I forgot that it's an ice cream cake. Silly me. LoL!
Anyhow, it was a quite celebration. The celebrant love the food that I made, it was his favorite. 
He was happy and blew the candles with the kids right away, before he ate his dinner. He came home late that night, and the kids waited for him so they can have a slice of his cake before they go to bed.
The kids also prepared a card for him. Below was Clayton's Card for his Plop plop.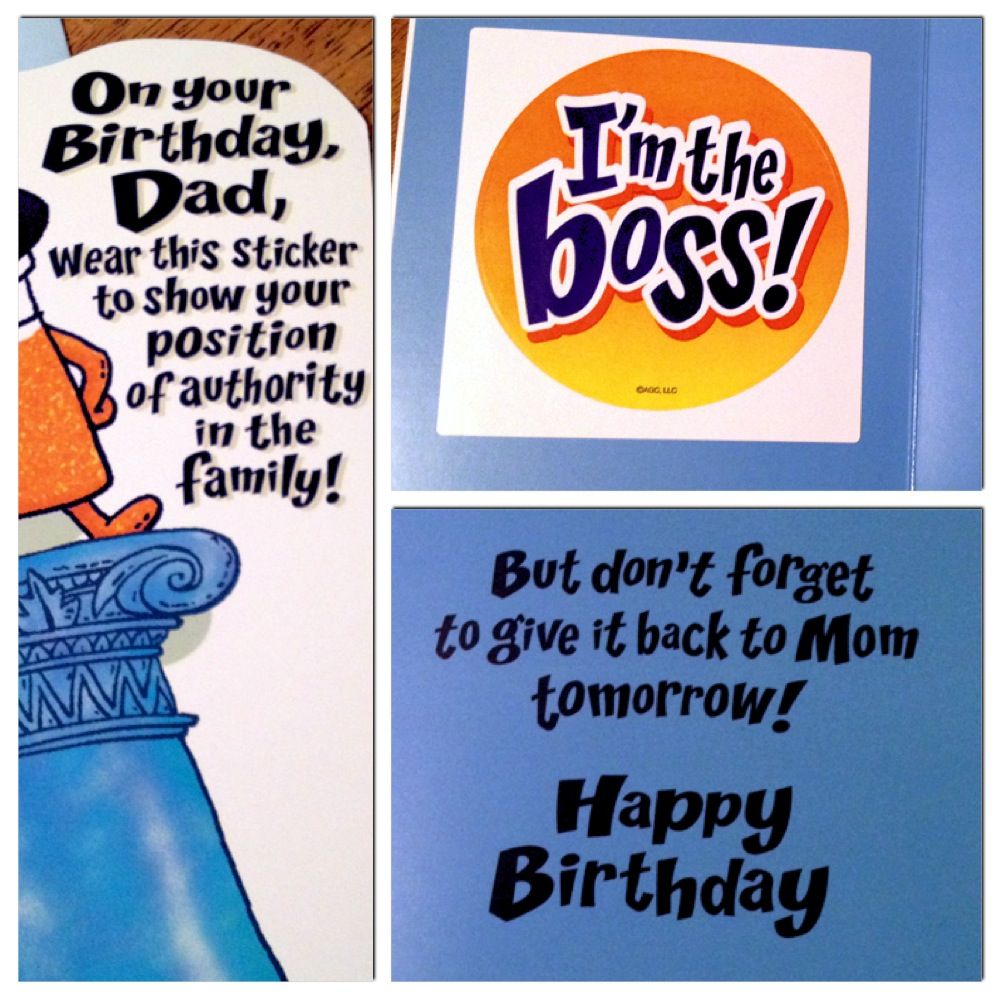 He sure had a big laugh with this card! And since it was almost 12AM when he read this, he gave it to me right away. 🙂