Jian with little KC-my oldest brother's youngest.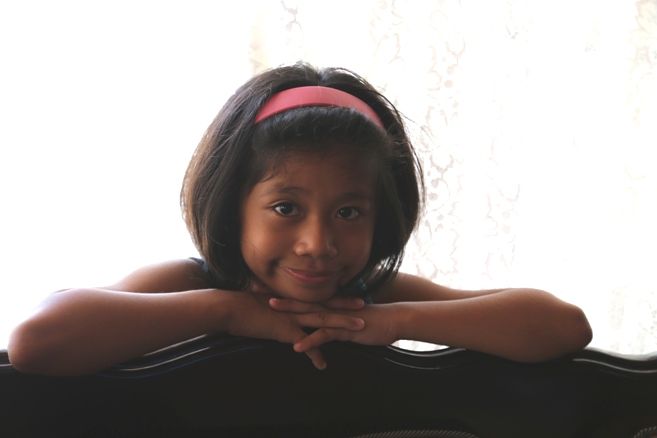 Pretty Kring, my eldest brother's eldest.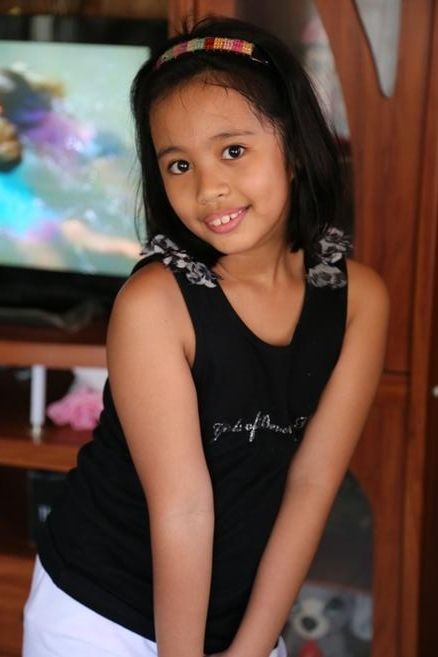 Ate Yana, the eldest of all. The daughter of my little sis.
When we arrived in Davao last week, these Tres Marias were not around because they were in Singapore having their 2 weeks vacation with my little sis.and younger bro who just got married over there. The other day, they arrived home from Singapore, and the house was filled with laughter and jolly voices. Jian hit it off with his cousins right away, and little Clayton was being Clayton which is shy doesnt want to be touch and hugged. But the three girls didnt stop talking to him, and playing with him until he opened up and adjusted with them just fine. Now they are all bestfriends running around the house, chasing each other, sharing games, and taking care of each other. I just feel sad about my Kuya because he can't play that much with them due to his operation. I so hope that he will feel better soon, so that he can play with his cousins and enjoy each others company.