Hello Everyone! I apologized again for posting late. I was not able to log-in yesterday for BPC 139 due to Server Error. Anyway, it's better late than never right?
Anyhow, I would like to share to you some photos from our Day out last weekend. My friends in High School and I went to Playa Azalea Beach Resort in Samal Island to have some fun. It is a Private Beach that only the Home Owners and their guest can get in. My friend's dad own a property here so we were able to get in and used their facilities.  We had so much fun that day reminiscing the good old days and how we are now. There were suppose to be 12 of us but only 4 of us made it, but in spite that we had a wonderful time.
Below are my friends from the Left, Pia with her baby, Moi, Mymai, and Nina.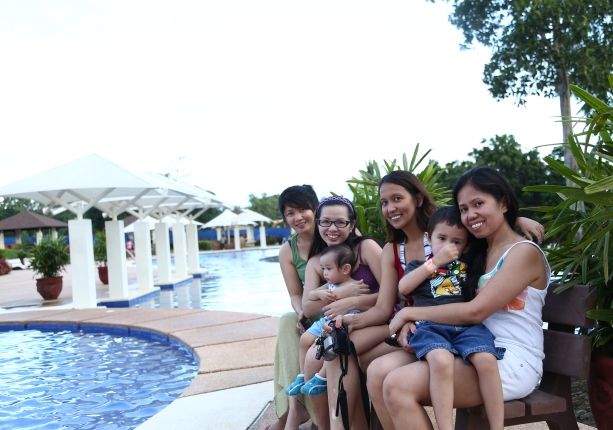 Hoping to see them again before we head back home to US.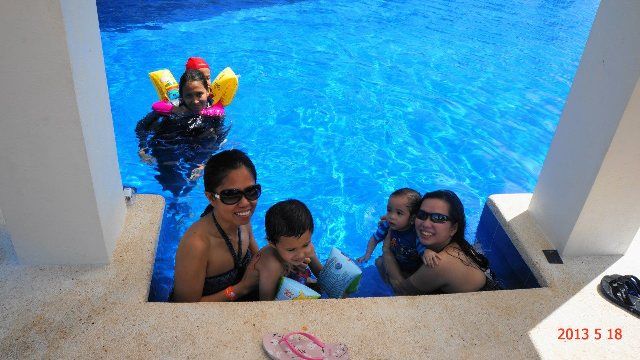 Enjoying the pretty pool of Playa Azalea Resort

Little Clayton with Mama. I didnt brought Jian because he just had an operation.