Since I don't have a photo of the day, I would like to share to you some photos of the wedding reception.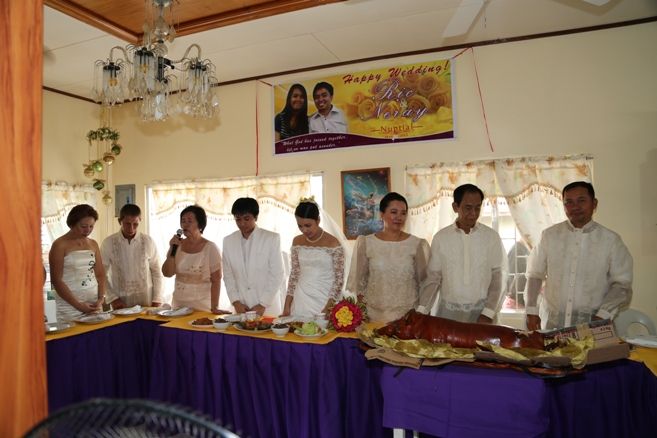 <
Obviously the photos were taken in my mom and dad's house, and Yes the reception took place in their house. My dad did all the planning of this wedding. He wanted it to be in the house so everybody can enjoy, stay as long as they like, and have a great time. Indeed, everybody had a great time including the newly weds. As for me, I stayed most of the time in the bedroom with Clayton and come out only if they need me to shoot.
I say my dad did a pretty good job in making all these happen in spite a few odds the wedding was a success. Everybody was happy, everybody had their bring home, and everybody had their chance to sing in the videoke.