Below photos were the scenario in our subdivision two nights ago.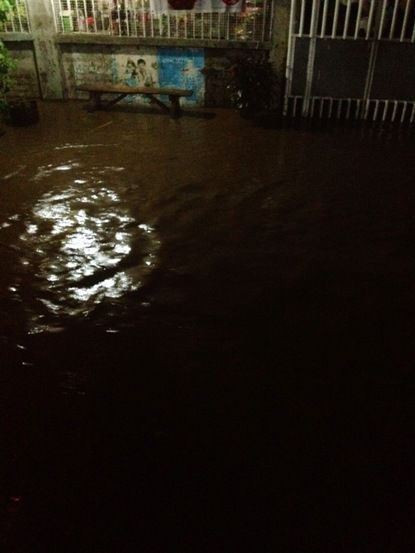 Water was knee high level.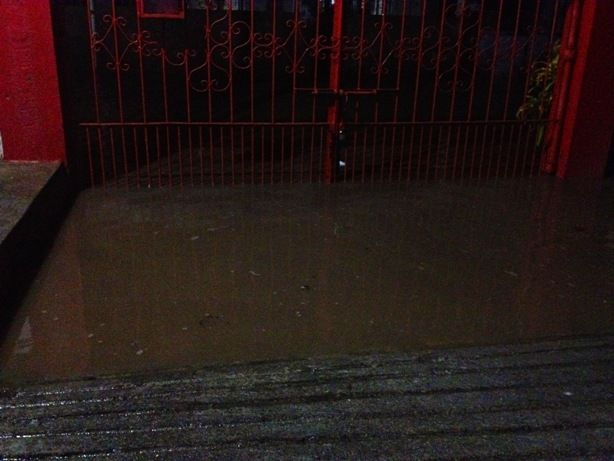 Thank God it didn't reached our elevated house, but our neighbors whos houses on ground level were not fortunate enough. The water went in their house and destroy some of their furnitures that can't be lift up.
This flooding was cause by the heavy rain that night. The power was out as it rained and came back on after an hour with the water from the river rushing to our street. Our subdivision is located next to the Talomo river, so every time it rains here heavily during the rainy season it overflows. This is the reason why my dad spent his retirement elevating this house so we feel secure at times like this.