My kids and I planned to go to the mall last weekend just to look around and find something to buy that we can't find in our home PA, basically food and other thingamajigs. My dad drove us to the mall, but along the way the little one was babbling about how he wish to go to the zoo. Jian said the same thing so instead of going straight to the mall, my dad turned on the street that goes to the Crocodile Park.  It was unplanned alright. But I sure glad that I took my kids there cause they had so much fun looking at the crocs and other animals in the park. Below are some of our photos.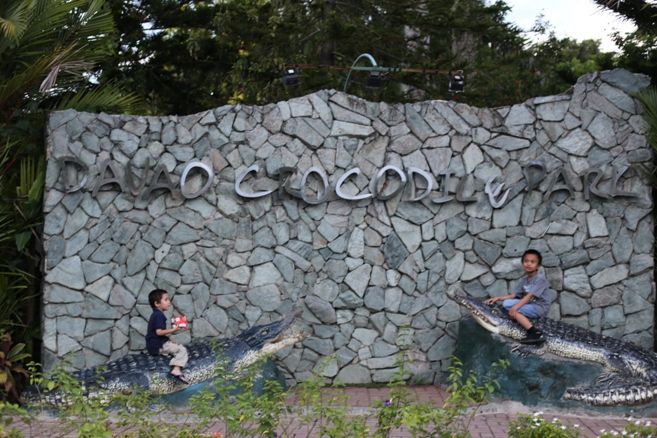 By the entrance. Picture first before entering the park.
Baby Crocs
Few of the teenage Crocs. They are like 5ft long.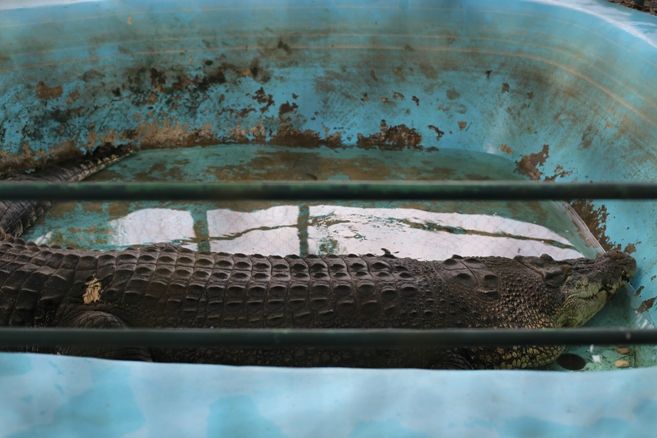 Pangil, the Daddy Croc. He is 18ft long and the oldest of all crocs here in the park.
Kids with their feather friend.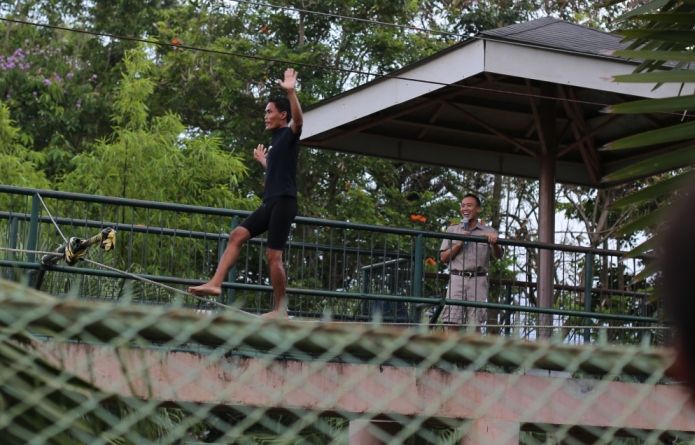 And here is Manong walking on a tight rope. Check him out, he got no harness on. Below him are crocs waiting to catch him if he falls. 🙂 By the way, this is one of their shows that they showed that day. As for tomorrow BPC I will feature all of them.