I mentioned yesterday's post that I am going to feature the Shows that we watched at the Crocodile Park. Well, here they are..
1st show was the Wildlife Encounter Educational Show
It's a bird show, snake show, and parrot show. The birds did some amazing stunts like flying from tree to tree, around the people, catching the nuts that were thrown up in the air by the zoo keeper, bicycling using their handmade bicycle, and playing basketball and bowling. Look at my Jian on the top photo, he got surprised by this hornbill bird who jump in front of him.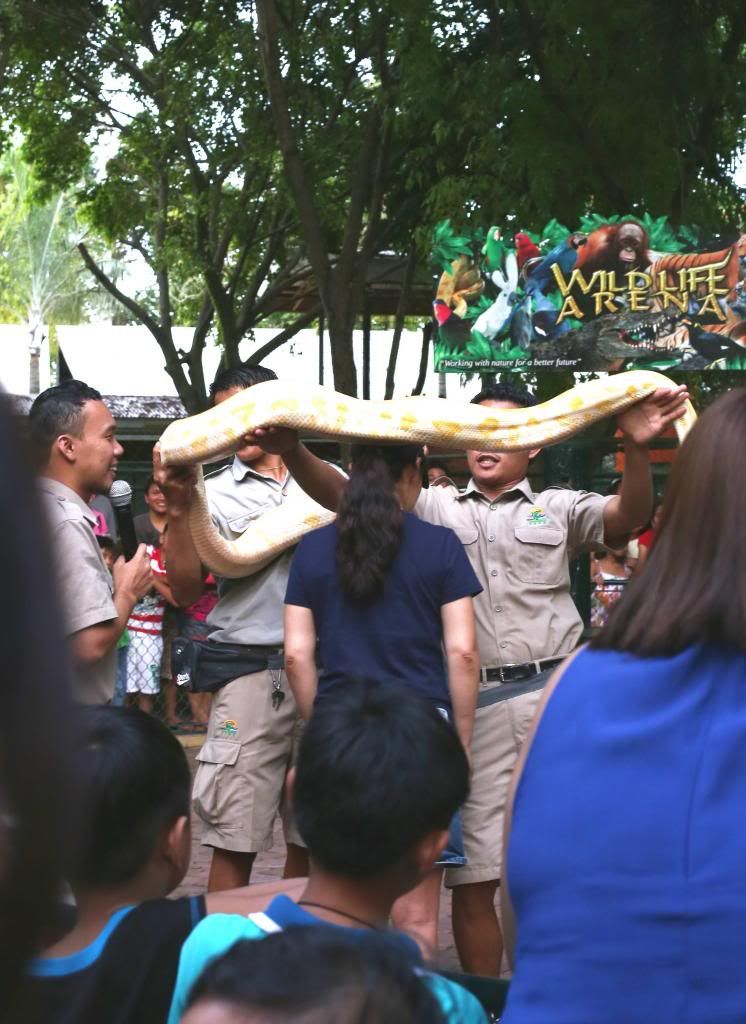 A brave volunteer to get close with this amazing reptile. They gave her free tickets for Maxima Resorts for putting the snake around her neck.
 Pangil Encounter


This is pangil the 18ft crocodile. They tease him so that he will move and splash water to the people. lol He sure is very scary looking thing!
• Crocodile Dancing
Crocodile Feeding Frenzy
s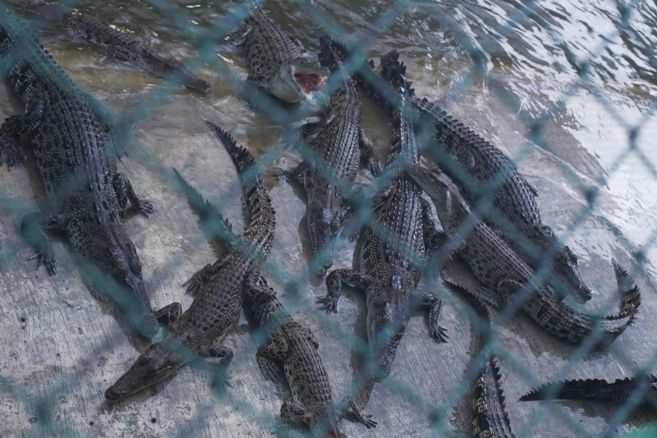 Then the tightrope which I posted the other day. There was also a Wildlife Encounter Interactive but we didnt watched it because I had a terrible headache that was so unbearable. I took my kids outside to have some fresh air cause it was getting crowded inside the park.
My kids learned a lot that day about crocs and other animals in the park. I wish we visited the butterfly kingdom but I was starting to throw up due to my headache. Maybe we will visit this park again, and this time with hubby hopefully. 🙂