I apologized again for posting late. There was an upgrade to the server of this blog where its hosting that needs to be done ASAP. I hope this wont stop you from joining BPC. I will try my best to update it us much as I can.
Anyhow, summer is already over here in the Tropics, and before it ended my family and I hit the beach for the last time last Sunday for my nieces to enjoy before their school starts and before my kids and I head back to US. It was not planned so we just decided to go to the nearest beach that is just 15 minutes from our house. It's been a while since I'd been in this place, nothing much have change though except for the empty cottages that used to be occupied by a lot of people. I was glad though cause we were able to enjoy the beach without worrying other people around us. My kids had so much fun swimming and playing in the sand. Even though it's black sand, Clayton had a great time building his sand castle. Check out our photos below at Gulf View Beach Resort, Davao City.
Finally some tan. My kids and I enjoying the day.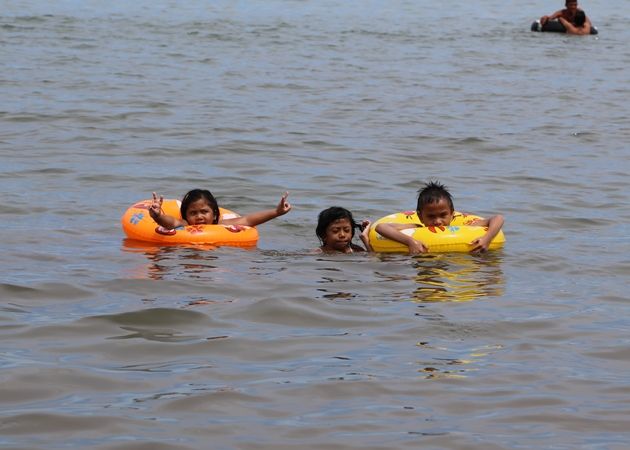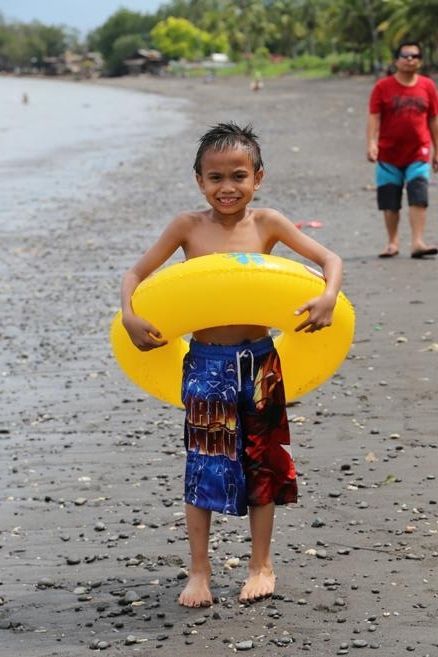 Rented the tube for 50 Pesos