The 12th of June is not just the Freedom Day of Philippines but it's also the Anniversary of my old folks, so last Tuesday was their 37th year of wedded bliss which we celebrated in their humble abode. I was gonna treat them out, but Mom said that we will just celebrate it on Sunday for we are planning to go to the beach not just to celebrate Father's Day but also our last week here in Davao. I thought it was a good idea, it saves me a couple of dollars. But anyway, to make the 12th extra special, I bought them a cake from the local store here in Davao. I was planning to get them a cake from Red Ribbon, but the place that we went to that we thought got a Red Ribbon store was not really Red Ribbon but in fact it was Golden Ribbon. LoL! However the cake was very yummy. It was not so sweet, just perfect for my not-s0-sweet-tooth. The kids like it as well especially Clayton who had some several slices, and JJ who has a not-so-sweet-tooth just like me had a couple of slices. 🙂
Well, photos below are my old folks with their Apos(grandchildren) on their special day.
Happy 37th Anniv Ma and Pa!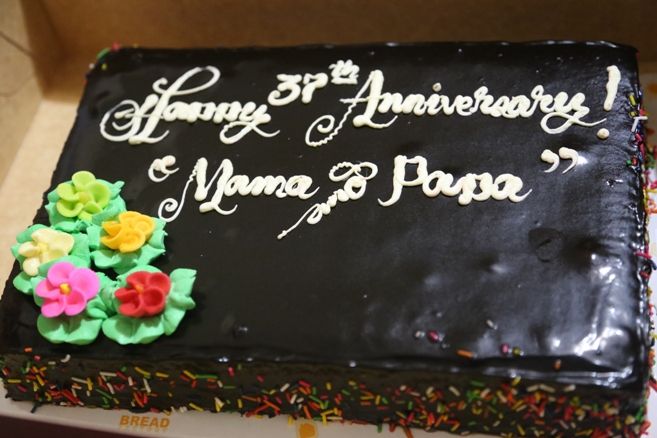 37th Anniv Cake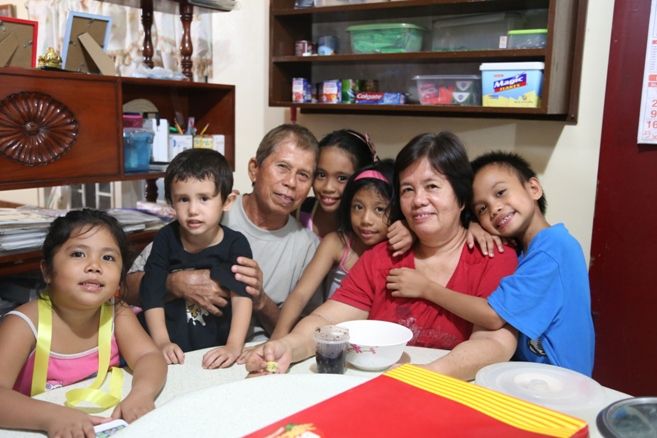 Picture Perfect with the Apo's(grand children)