I apologized again for the delay of posting BPC. There was a server error after it was upgraded and need to transfer ones again to another server. Also, I was not online for a couple of days due to traveling back in US. I hope you understand.
Anyway, as for #167 I would like to share some photos when we went to D'Leonors Wave Pool. It was a fine day that day, not so hot and humid. The gals were back to school so it was just me and my boys. I decided to take  my boys there to experienced the fun and excitement that all Dabawenyos were talking about. And when we got to the place, it was almost empty. I guess it was because everybody is in back-to-school mode. I was glad though that I don't have to worry about bumping to other people and don't have to keep my eyes on our things, and the pool won't be that dirty.
So below were some of our photos.  
Me in our 500 pesos cottage, taking a pose first before changing to something comfortable.
Jian sliding down in one of the slides. He was able to make friends with the boy in the photo above.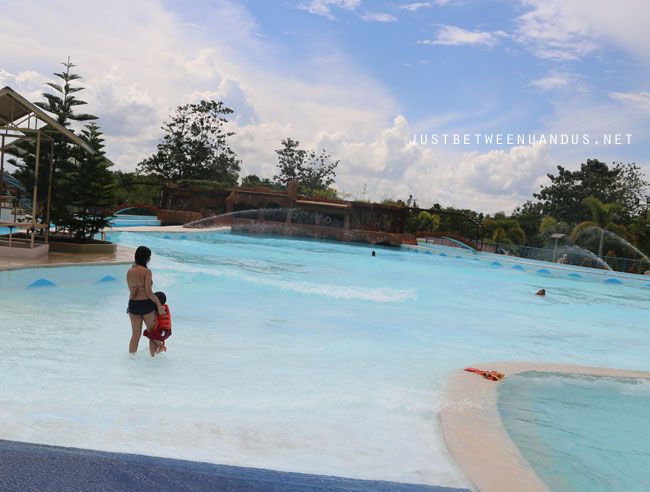 Here comes the waves! The waves came rushing in after the big horn was blown. If you are swimming at the side, it will get you pretty hard. In the middle it's not so bad. Look at CLayton clinging to me so tight!
Finally the little one had his fun. We stayed in the middle part so that the waves won't slam on us hard. I tell ya it was super fun! I wish the schoolers were with us that time, they would have enjoyed it as well. Oh well, they can come here anytime they want.