On Saturday the 15 my kids, niece, and I went to attend a Birthday party of my College friend's kids, Inah and Markous. Both kids were born on the same day of June so it was a double celebration. I was glad though that we were still in town on their birthday party because it gives me the chance to see and talk to my College friend once again before we depart Davao in a couple of days. The party took place in Paternos Restaurant party hall Davao City. It was a huge party. I believed that my friend really spent so much effort in preparing it. She did a great job in decorating the place. I loved it! It was very pretty! Being a single mommy I was really impress. Anyway, my kids and niece had so much fun that day because of the goodies, games, and entertainment(magic show). I too had a great time in spite that I dont know much anybody in the party except the family of my friend. Anyhow, below were some of the photos in the party.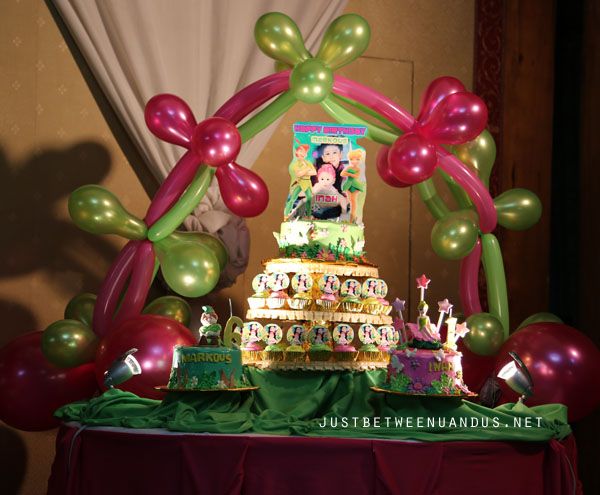 Birthday cakes of the celebrants.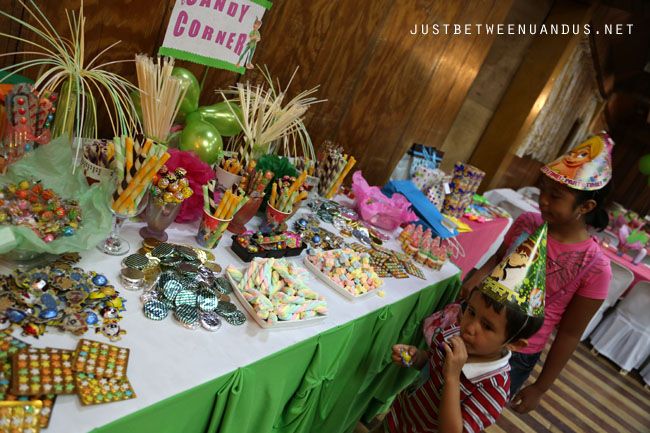 Look at all those goodies! Cousin Yana and Clayton were busy in the Candy Corner.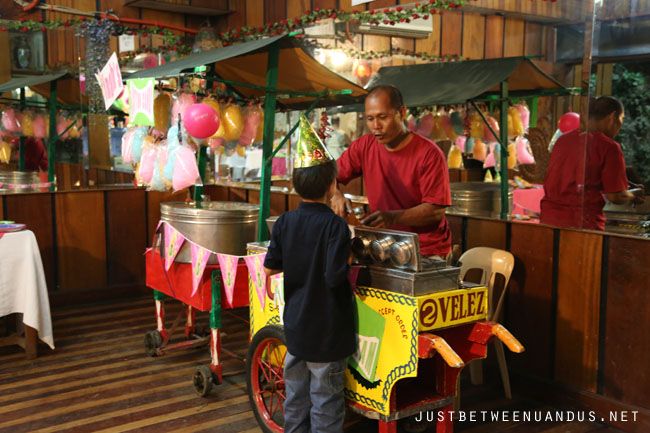 While Kuya keeps on coming back for more sorbetes. Unlimited sorbetes and cotton candy everyone!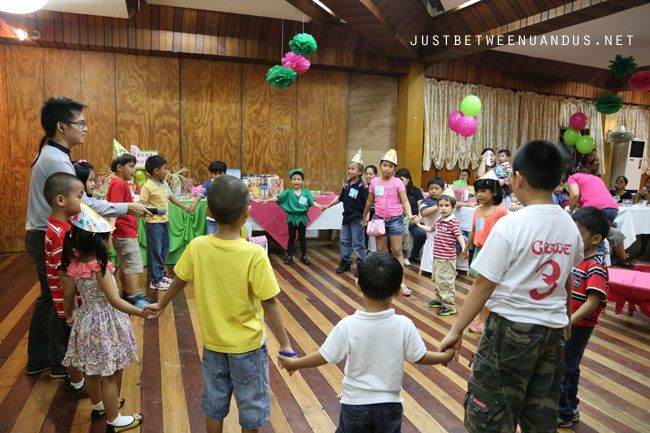 They had fun playing games with the other kids.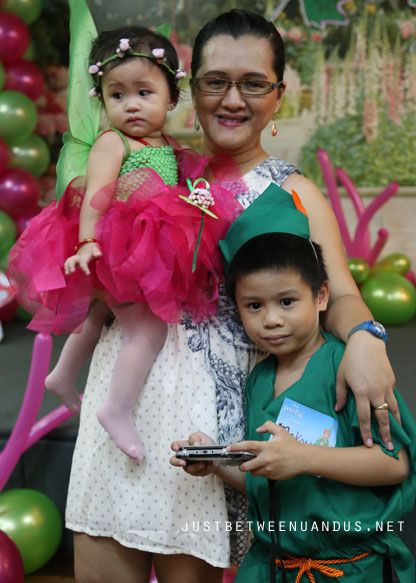 And here is my friend Jo with the birthday celebrants Inah(1) and Markous(6)