Time was ticking so fast. There's only a couple of days left before we depart The Land of Promise. I told myself that before we leave, I must taste the salty water of Philippine sea once again, cause we'll never know when we will gonna have this vacation again.
So for our last Hurrah in the beach, we went to a Private Resort in Talikud Island that was own by my cousin, son of Aunt Goldi who took us to the place. Before we get to this place, we need to cross the ocean waters twice! Imagine how fun it was for the kidos.
Anyway, from Davao City, we rode on a big ferry boat that load our vehicles across Samal Island. When we arrived in Samal Island, we drove for an hour to Kaputian Village which is like the buttom of Samal. And from there we road another vessel(photo below) to Talikud Island where Isla Reta is located. Oh Boy it was so much fun. It was my first time to visit the place and it felt so great! Good thing the weather was on us that day, there was a prediction that there's gonna be a low pressure area, good thing it just passed away and the sun shone on us.
As you can see the photos below, my family was very happy as well. It was not just our family who went there, but I also invited Kuya Ruel Neo and her family also our relatives whom so close to us, and also Aunt Goldie and her youngest son.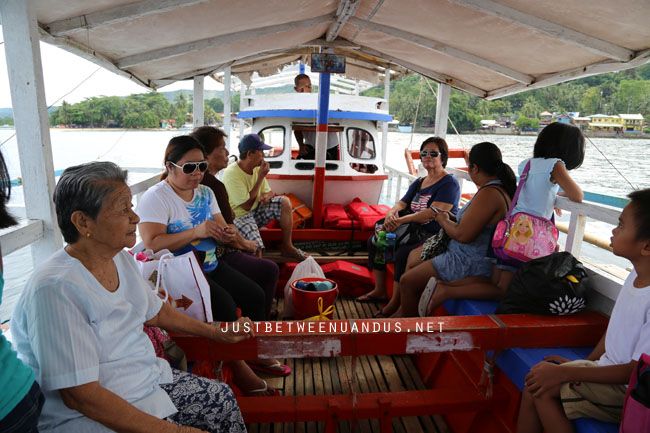 Heading to Talikud Island with my family. Kids cant sit down, they are way too excited to ride this boat and look at the water.

And here I am striking a pose with the kids before swimming under the water. Ahh the water taste so good at this side of the planet.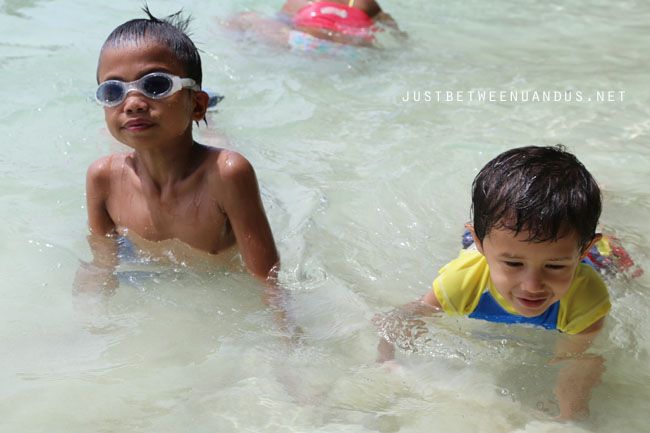 I bought my kids googles so they can explore the under water. Jian found a couple of corals and was able to bring it home, too bad I forgot to packed it in my luggage. We left it at home in Phil.

And here is my Mom and the wife of Kuya Ruel Neo. I was glad she was able to come with us. She is a registered nurse in Limso Hospital.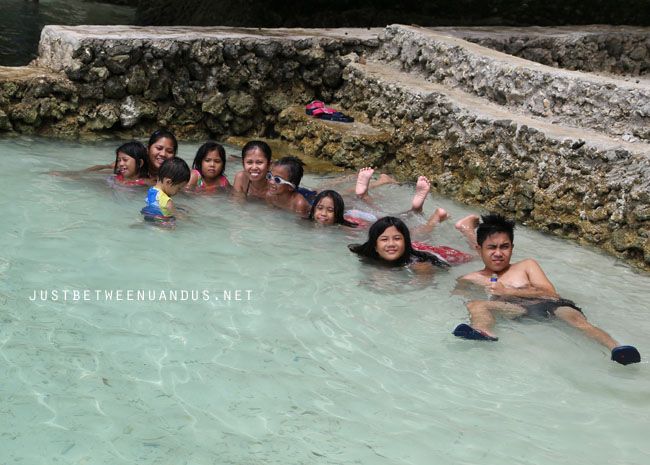 Me and the kids with Riza my eldest brother's wife. The boy and the girl next to him are Kuya Ruel Neo's kids.

Jian wanted to be covered with white sands. It's just amazing how fine is the sand here, and it's all natural. The big guy in blue short is my brother, and the other one in gray is my cousin.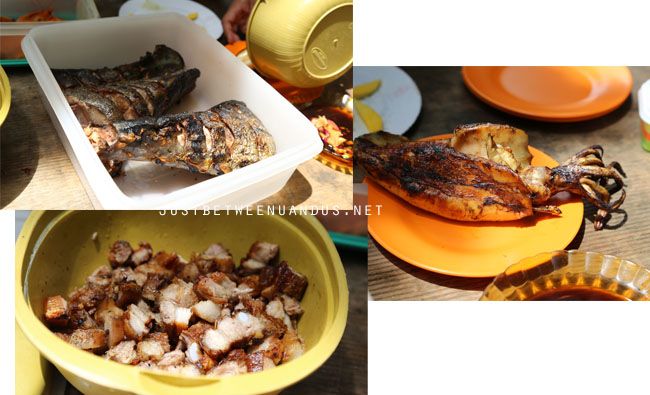 And here are the foodies! It was all yummy! The care taker of the place help us cooked it.
After all that swimming Mom and Dad was feeling contented sitting on this kubo that sits on top of the rocks that overlooks Samal Island. Isn't it so relaxing? I would love to take a nap up there and feel the breeze of the ocean.
As you can see from our photos we had so much fun! I wish I can share you all our photos in this place, but it might cost my blog to load so slow. Anyhow, I hope you had a great time looking at all our photos of our vacation in Davao. I still have a few days left for BPC, so watch out some more.
Have a great day everyone!