We've arrived in Manila safely on the 18th. My little one experienced in the plane was not a good one because the pressure when landing was very strong. He was crying so hard because he cant hear and his ears hurt. I was worried a bit, good thing he felt better afterward. Anyhow, when we got off the Airport, I called an airport cab right away to take us to our hotel. I know Airport cabs are really expensive, but I have no choice that time because I have two little kidos, and 3 heavy bags that need to be push by a cart. They have a limit to where I can take the cart, so rather stressing myself in carrying all my luggage just to get a cheap taxi, I chose to pay 780 pesos to take us to MOA where our Hotel is.
Microtel Hotel is right outside MOA, at the other end of Baywalk, which is not far from the Airport. When I was still in US, I already booked this Hotel so when we arrived in Phil, I dont have to worry about getting a Hotel. I chose this Hotel mainly because it's close to the Mall of Asia and easy access to dining places. And of course I want to walked around Baywalk to see if things have change. So much have changed alright and I love it!
Anyway, below is our hotel room. Our room is in the 6th floor and got the best view ever.

I chose a room with two beds because I am expecting companies to stay with us for the night.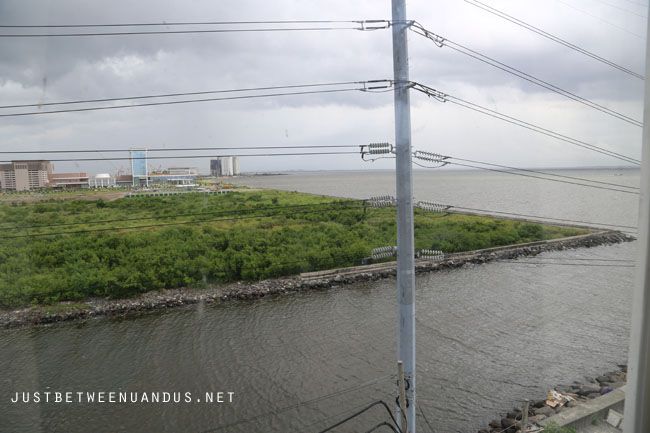 Above photo  is the view from our hotel room. It would have been perfect except for the electric post and wires.

And of course I can't help myself to take a snap of their mirror. As you can see it's very clear. 😀