We arrived in Manila around 1pm, kids and I were already starving for a Jollibee Meal. After we checked in the Hotel and settled in our room, we went straight to the Mall to get some munchies. It was drizzling that day. I was worried that we might not able to walked to the Mall due to the rain. Good thing the hotel got a Shuttle that will take us to the mall for free. Every hour, it drives all the guest to the mall and pick-up the guest from the mall back to the hotel. Ain't that cool? It sure is! Anyway, I noticed that there were stop signs along the way. I was surprised! It was the first stop sign that I saw during our vacation in Phil. I guess it is only around the MOA. I was impressed on how things have changed around MOA. It is clean, more organize, and lots of opportunities for Filipinos.
Anyhow, below were our photos when we stroll along the Mall.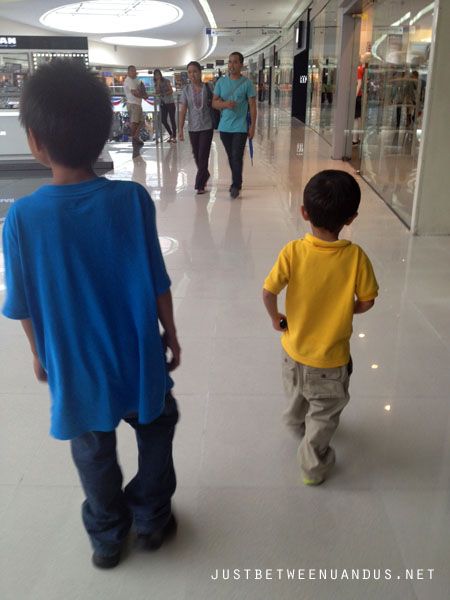 Inside MOA. My guys were so busy looking around. But wefore we stroll in the Mall, we had lunch first at Chowking. I asked my kids if we could just eat in Chowking instead, glad they said yes! There is another thing that surprises me, the prices! We went inside the Forever 21 store and the cheapest that I could find there was like 700-800 pesos of a not-so-fancy clothes. I was like eww… 20 bucks for this? I could buy pretty clothes in Ross or in Macy(clearance) for 5-10 bucks. I was disgusted. Not only F21 that I find expensive but also the other stores in the Mall. I was not able to shop there, I told myself that I will just save my money instead for something that I really need. Good thing there is nothing impulsive in me, or else I might be so broke.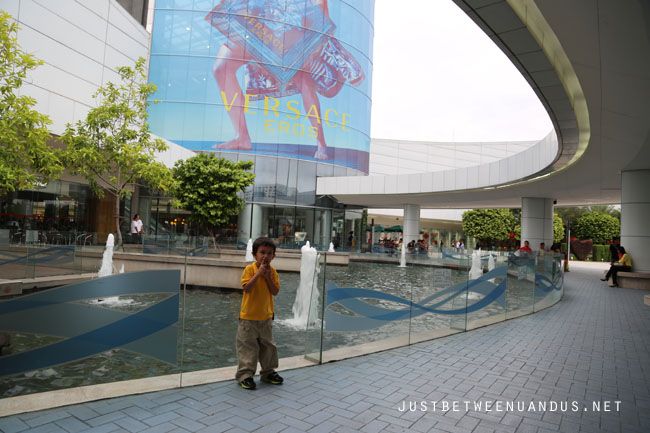 Photo above is Clayton throwing his lucky coin in the pool and made a wish. Guess what is his wish? He wish to have a puppy and wish his Plop plop feel better. Aw… isnt he the sweetest?
And photo below is when we were waiting for our shuttle to picked us up and take us back to our Hotel.