Wow, 347 days went by already? There's only a couple of weeks left before 365 and I am super excited to end this year with a big bang! I am not sure if we'll gonna have another BPC next year though, because there's only few followers who made it this far. I am hoping that I can still do this challenge again, because I really had fun looking at pictures from people who joined, and somehow it help motivate me to post everyday. 🙂
Anyhow, as for day 348, I would like to share to you some photos from Dec 12 when we were dining at Texas Roadhouse. If you have read my post, Dec 12 was a very special day for me. In spite the odds that day, I was still able to celebrate it with my family and end the day with a full tummy.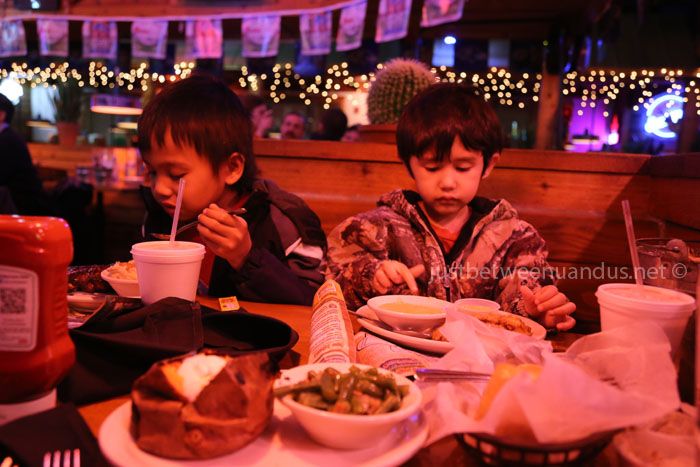 It was our first time to dine in Texas Road House, and it was a bit noisy as I expected. We just ignored our surroundings and focus on our plate full of goodies. My kids really enjoyed their food. Kuya ordered a ranger rib basket with mashed potatoes and Clayton had some chicken critters basket with apple sauce, while hubby had his usual plate – the half rack ribs with french fries. And as for the birthday girl, I had a Grilled Pork Chops with sweet potatoes and green beans. Yum!
Just one pork chop filled me up right away, and it was pretty tasty! The yumminess of the food that is in front of me made me forget about my worries. So here I am – photo below, trying to make most of my day. Got to have to right? Stuffing my face sure ease the pain.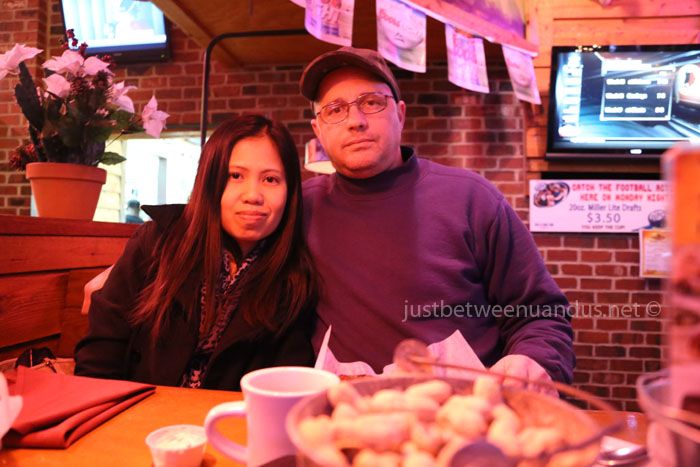 photo courtesy by my eldest.