My friends and I had a little gathering today. Even though it's only 3 of us, we had fun sharing stories, exchanging gifts, and filling our tummy with our yummy dish. I guess everybody was partying somewhere in a big gathering, but we rather party in a small group and just babble non stop until we realized that the dishes were almost gone. lol!
Anyway, below are some photos of us – Joy in the middle and Katty the pretty lady on the right.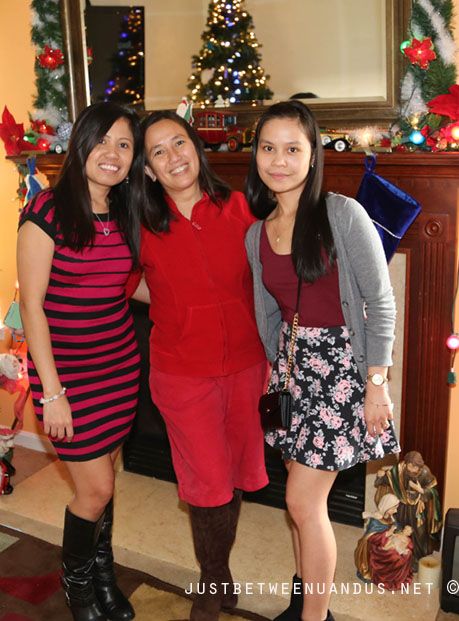 And here we are munching on our food. Yum! The little boy is Joy's neighbor. Katty and her hubby don't have their own yet. Maybe someday they will have their own. They are still enjoying each other as of now.