Yay! Last day of BPC for 2013. I am so happy to host BPC on its last day, even though only few made it to the end, I am still happy that some people still try to finish this Challenge. BPC sure is a touch challenge, even I had a hard time joining.
It was a tough year for all bloggers, because not much opportunities around. I am hoping that 2014 will be much better and more opportunities for us bloggers! Yay!
Anyway, for the last day of BPC 2013, I would like to share to you our New Year Celebration here in our humble abode.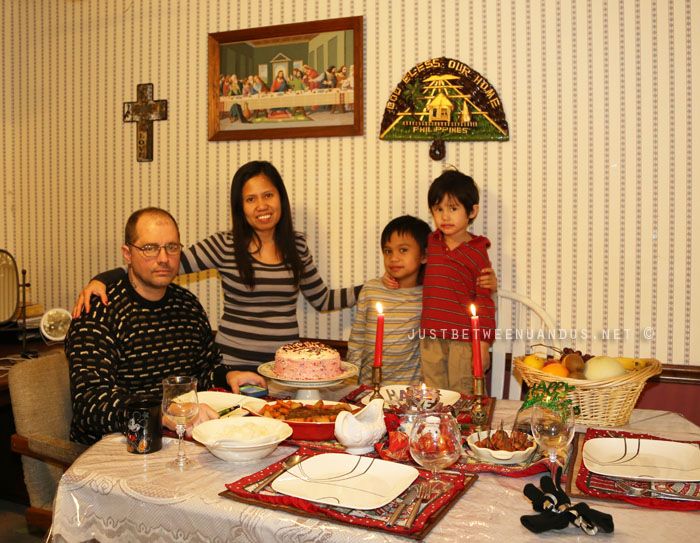 We had a very simple dinner with just us 4. My family really appreciate all the effort that I did, and all the yummy food that I prepared for them. A sweet thank you with a kiss from boys is enough to make my New Year complete. And of course I completed their New Year celebration.
Below were our Handa.