Time fly so fast for the little one. I couldnt believe that my youngest is now 5 already! He was so excited of his birthday that he can't wait to have it right away cause he wants to be a big boy where he can finally do some things on his own. This sure made me emotional cause I want him to always asked me for help. I guess I have to face reality that boys dont stay little.
Oh well, since he is gonna be in Kindergarten soon, I decided to give him a birthday party. We dont usually held birthday parties, we usually just dine outside and have a quite dinner with the family. But this year is extra especial so we invited some our neighbor kids and my friend Joy kids to celebrate with the birthday boy.
The celebrant was so happy even though there's only few kids. He loves the way how i decorated our house with balloons, happy bday banners, and the table. He asked for a spongebob theme party, so I ordered him a spongebob birthday cake, and bought some spongebob party kits. It was a hit! I also set up a pinata for kids to trash after eating.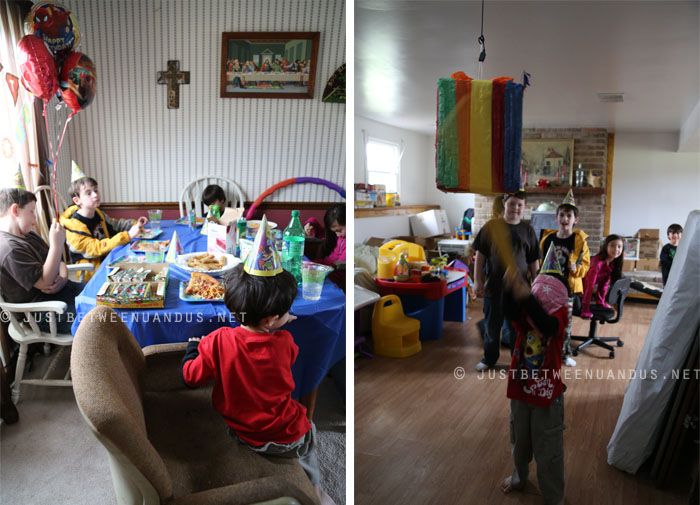 They sure had fun especially the celebrant.  I am so glad that I gave him a birthday party, even though it was a last minute decision. Good thing I pulled it off just in time.