I know! This is a bit late to share but hey! I lost it when we moved, and found it last night when I was digging for the Birth Certificate of my son to enroll him today to his new school. Isnt it amazing? 😀 Its my son's homemade Fathers Day card. Below is the front and back.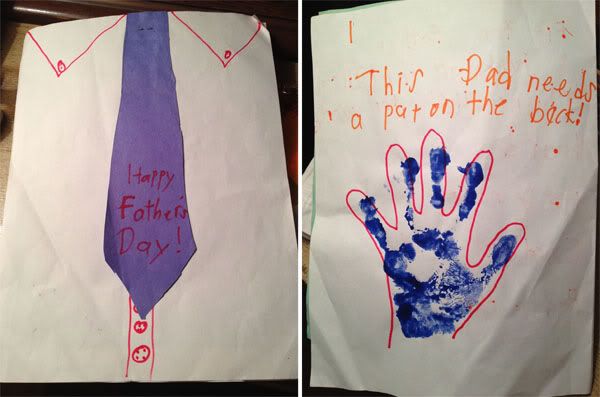 And below is the inside of the card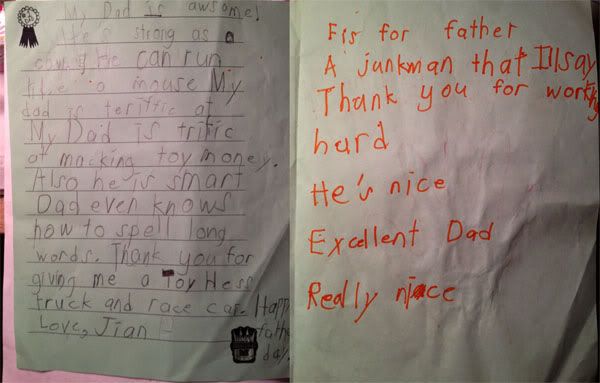 Isnt that awesome? He wrote this for his plop plop. Steven was so touched of his message that I thought he's gonna cry. 😀 He sure is a very thoughtful boy, I dont know how he made this one, because school was already over on Father's Day.
He wrote.. My Dad is Awesome! He's strong as a cow. He can run like a mouse (lol). My dad is terrific at making toy money. Also he is smart dad, even knows how to spell long words. Thank you for giving me a Toy Hess truck and race car. Happy Fathers Day. – Love Jian
And his Poem F.a.t.h.e.r.
F     is for Father
A   junkman that I'll say
T  hank You for working hard
H   e's nice.
E    xcellent Dad
R    eally Nice