Last month, I felt very lucky when Fairyhobmother visited 2 of my blogs and left a generous gifts. He gave me 2 Amazon GC, that I used right away in purchasing my eldest birthday present. My eldest had been wanting to have a Lincoln Logs Set since last January. When we visited a friend's house and saw some classic lincoln logs, he fell in love with it right away, and wanted to have one on his birthday. He didn't asked to have one right away. He said that, that's what he want to get on his Birthday. After that, he had forgotten about it, but Mum Mum didn't. So, when I received the Amazon GC, I was so excited to used it to buy his first Lincoln Logs set. I searched online on what is the best one, that don't cost so much. Lincoln Logs are quite pricey because its made of real logs, and its been around for generations, since 1916. I think its one of the best toy ever made for children that you can pass on to every generation.
Anyhow, after searching for the right one, I finally decided to get him the Shadey Pine Homestead. This present was supposed to be a surprised, but due to my husband's big mouth, Jian knew in advance on what I am getting him for his Birthday. Talking about bummer! LoL. Well, moving forward, his present came early, and I have no choice  but to hand it to him right away, since the surprised was already blurted out. He was so happy though when he saw the Lincoln Logs Set. He and his little brother build it right away.
Below is Jian with his Lincoln Logs and the little brother who keeps on knocking it down every time Jian is almost done building the house.  =D
And of course, I bought a present for the little one too, using my Amazon GC. I got him a play rug which he loves so much. It came a little bit later than the Lincoln Logs, so there were screeching and crying for a couple of days, but finally settled when the little one's present arrived on our door step. He played on his play rug right away, he lined up all his hot wheels cars, and pretend that he is the the driver.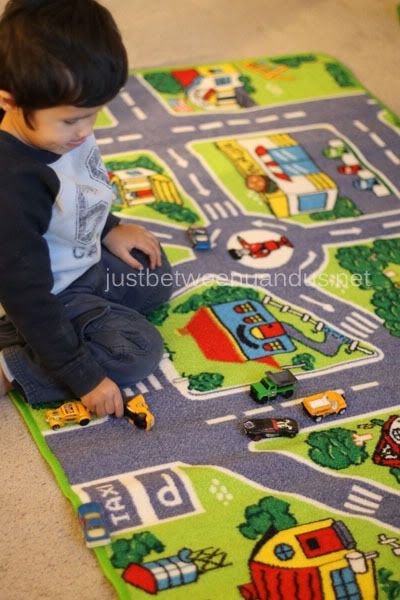 Blog Photo Challenge 330/366