Category Archives: PInk Friday
My son's birthday was Nov. 11. He got his present from the Philippines on Dec 14, thats more than a month from his birthday. Its because, the grandparents send it to Westminster, Maryland, instead of here in PA. And we dont have much time to visit Maryland, because of our busy schedule. Actually, its been sitting in MD, for quite awhile, but nobody from there informed us that we have a package, thats why we got it a month later. 🙂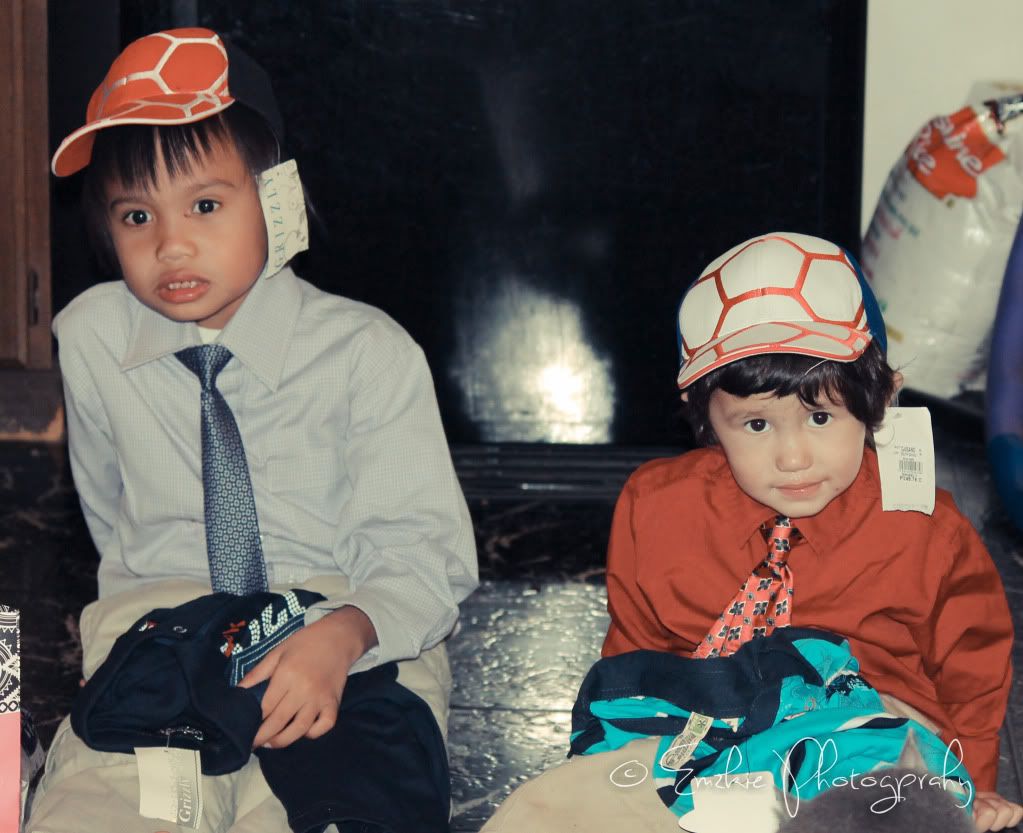 Inside the PINK bag was 2 baseball caps, and 2 Grizzly shirts. I guess its not only for JJ, but for Clayton as well.
When JJ was still in Phil, my dad loves to buy Grizzly tshirts. All his clothes were Grizzly! They are not that cheap you know. Grizzly shirts cost a lot! The shirt that JJ is holding cost P350 and that is like 8 bucks here. whew! I know right! But its made of good quality material, so its worth it. 🙂
by the way.. hubby also had a present. My dad sent him a pack of Marlboro cigarettes. I was asking.. where is mine? No present for me. =(
well, thats okay, as long as my boys are happy, thats enough for me. 🙂

This is my first entry for this blog, me wearing a smily PINK t-shirt with my 2 beautiful boys.
This photo was taken when we stop at this rest area in Ohio, when we were traveling to Michigan which is 10hrs ride from our place. This rest area in Ohio got everything that a traveler needs like Starbucks, fast foods, Gift shops, Lounge area, Computer room, Restroom, Visitors Area, and etch. Pretty cool huh? This makes traveling to far places easy, comfy and fun specially to my little travelers.